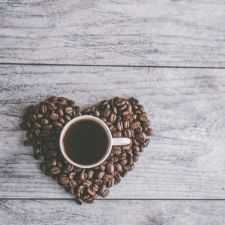 Coffee Room
Discuss anything here - everything that you wish to discuss with fellow engineers.
12893 Members
Join this group to post and comment.
If i have backlogs in bca even after 3rd year then will i get a job?
I had backlogs in every semester in bca since i belong to a small village so was lost in large city but till 3rd year i cleared some subjects yet some were left. So even after 3rd year if i have backlogs then will i get a job? 
Gaurab, whether you get a job or not is not decided by your backlogs or marks in BCA. Your performance in education only makes it easier or harder to get a job. 
So, you will get a job - but you'll have to face more struggle.
With access to the Internet, you should work on acquiring new skills. Build your own project portfolio on Github, approach small companies that are willing to give you a chance based on your skills-set. 
Once you build some professional experience, you can switch to a bigger company. Make it a 4-6 year plan - and you'll do very good. Don't have much expectations from your first job. Use it as a way to acquire experience and build your skills. 
Hope this helps. 
So if i get to see vacancies in any small companies with requirement of graduate in bca or anything then as per i said with my backlogs am i eligible for interview or any test for the job? 
Your eligibility will be determined by individual companies; as there is no 'set' rule for recruitment. Even if you are not eligible based on your academic performance, any company would definitely give you a chance IF you are exceptional in the technologies they use or work on. 
Focus on building your portfolio and build a solid skills-set. You'll do good. One way to do that is to study the programming languages and discuss the problems with fellow engineers on CE.