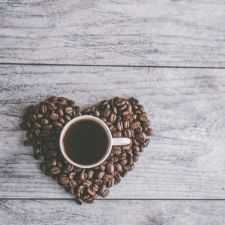 Coffee Room
Discuss anything here - everything that you wish to discuss with fellow engineers.
12829 Members
Join this group to post and comment.
Ideas to solve the 'too many unread emails' problem
I usually set up filters in my Yahoo Mail and place different types of mails into different folders, then would try to check them later.. which is usually never 😉

Gmail doesn't have folders in which I'm aware of. The only solution is to apply different labels and "hide" them from the inbox. That usually keeps it clutter free.

Of course, that doesn't solve the problem of getting large volumes of e-mails in the first place. If worse comes to worse, just pull the plug and have a new e-mail address 😀
hi how to set up those filters in yahoo????😎😎...........
Really, this is a big problem for everyone.

The simplest way is to block unwanted mail address.
In yahoo u can do this by following procedure :
open ur accout - open options - block address - write email id to block - click ok.

I dont know any such idea for gmail.
Ctrl + A, Shift + Delete

Heh, just kidding! Generally do not allow the mails to pile up on you. Else, do as Ash says, have filters on the inbox and classify your mails. I make it a point to keep my inbox empty (66 mails in my inbox today ... targeting to cut them down to size by EOD)
Don't read forwarded emails

Don't read newsletters

Don't read Facebook, hi5, jaxor...etc invitations

Don't read emails with subject contains a big label like Microsoft written in my native language (arabic in my case)
anyone here with too many non-spam messages? How do you solve 'that' problem?
I still think setting up filters to organize mails into different folders is a good option. Then you can spend time tackling each folder when your in the mood(whether you want to reply, delete, forward, etc..).
For me, I read depending on my mood and urgency of the e-mail.
hi how to set up those filters in yahoo????😎😎...........
Sorry for the late response bro 😉 Its very easy to set up the filters. At the moment, you can only set up filters using the Classic interface. Then, go to Options > Mail > Filters. Here you can add up to 15 filters 😀 The parameters for the filtering depends on:
From
To/Cc
Subject
Body
For example, in the Subject field, you choose to filter it whether it contains/does not contain/begins with/ends with a word that you get specify.
I get a large volume through work where I could never read and reply to everything(that's all I'd get done then) so what I do using Outlook is have the preview function on so you can see the beginning of the message or even the full thing if it is short in your Inbox without opening the message. I can then quickly scan the message getting the info I need and either reply, save to a folder or delete after that. I use a lot of folders as it is good to recall information later and it helps if there ever is a disagreement or issue.