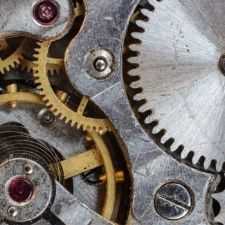 Mechanical
Community of Mechanical Engineers: Get help about everything related to mechanical engineering from fellow mechanical engineers.
779 Members
Join this group to post and comment.
I have done my mechanical engineering with 55% whether it will affect my career?
i have got good percentage in my 10 and puc with more than 80% and i got just 55% in my engineering i am aftaid that it will affect carrer pls tll whether it will affect my career.
Welcome to CE, @Vinod Gounder . The graduation marks typically affect the prospects when you are seeking your first job. I'm yet to know anyone who's had some experience; but was denied job only because their engineering marks were not over 60%. 
To answer your question - yes. It'll be difficult for you in the initial phases to get a job in companies that have a strict recruitment criteria of 60% or above throughout. But you need not target those companies right away. 
There are few options you could consider:
1. Look for a job in smaller companies, SMEs or Startups that work in the domain of your choice. Even if they offer lesser salary, take the job. It's essential that you build your experience in the desired domain first. 
2. Look at the courses for mechanical engineers. There are few that are in demand in the markets. Look for getting certified. Once you have certification, it will be bit easier to get the attention of the recruiters. 
So the bottom line is - have patience and make sure that you are fully prepared for the opportunity that comes your way. Identify the domain in which you wish to build your career and then go for it.
Do not worry bro... do as Kastubk advised. You can join start up company and make your career.