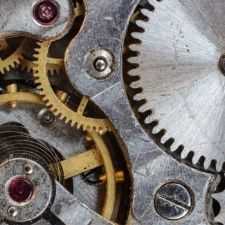 Mechanical
Community of Mechanical Engineers: Get help about everything related to mechanical engineering from fellow mechanical engineers.
785 Members
Join this group to post and comment.
I brought gkp mechanical book . It is good or bad. Or I have to change this
The best way to judge the usefulness of any book is to visit the parts that cover the main reasons you bought the book. In my opinion, no book can be good or bad. You'll have to refer to it and if it does not satisfy your requirements, opt for some other book. 
All the best!
@Anudeep‍ I am assuming that you bought that book for GATE preparation. It'd help if you tell us which book exactly are you referring to.
Some of the reviews of GKP publication Mechanical Engineering book state that -
The book is huge, so it takes time to complete reading it.
Not all the solutions mentioned in the book are correct. So, be careful and crosscheck all the answers.
Some students say that very few questions are covered from previous years' question papers.
We recommend that you read the textbook first before opting for other MCQ books.