Huawei Launches VR Headset For Its Flagship Smartphones
Taking a cue from Samsung, Huawei has launched a virtual reality headset for its flagship smartphones. The virtual reality headset plainly titled Huawei VR has been made exclusively for Huawei P9 and P9 Plus smartphones. The Huawei VR headset is also compatible with the Huawei Mate 8. The Huawei VR headset is the first VR headset in the market to offer 360 degree sound. This means with any headset and appropriate content you can experience immersive sound. The Huawei VR headset has some nifty features that aren't available on other VR headsets. First is the anti-blue light filter that aims at reducing stress on your eyes while long viewing sessions. Second is the presence of adjustable lenses that can accommodate myopic eyes of up to -7.00.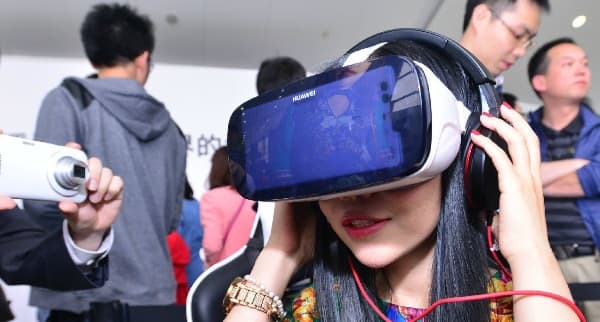 ​
Unlike the Gear VR headset from Samsung which relies on a one size fits all approach, the VR headset from Huawei comes in three variants to fit three of its smartphones which we mentioned above. The Huawei VR headset works in the same way as the Gear VR. You open the front panel and clip the Huawei smartphone with the help of the clips present inside. You interact with the VR content on the Huawei VR using the touchpad on the right side which also houses the back button and the volume button.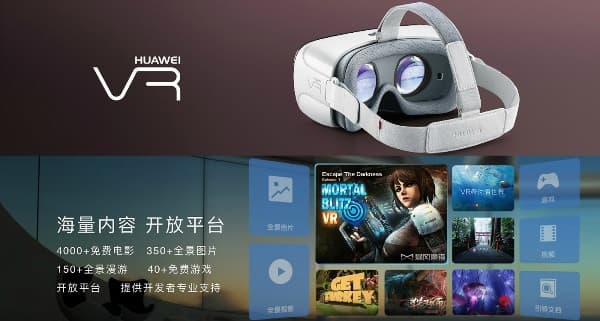 ​
Coming to the technical specifications of the Huawei VR, it has a 20 millisecond low latency and 95-degree field of view. Since the display depends on the smartphone that is plugged in you get a 1080p screen which is less sharp than Quad HD resolution displays on newer Samsung flagship headsets. When it comes to content the company is throwing in more than 4000 movies, 40 games, 150 panoramic tours and 350 panoramic images for free with the VR headset. Currently we do not have the pricing and availability information but we shall keep you updated once the Huawei releases the notification.
Source:
Engadget

The approach to this VR Headset is pretty basic, i do however think that not going for " One size fits all " is a wrong step. I mean, if me and a friend get different variants of the smartphones we will each have to get a different VR headset.. I don't want to do that, i would rather share a VR Headset with a friend, after all its about the VR experience.
Only logged in users can reply.