HP Sprout Pro Desktop blends in 3D scanner for an immersive pro learning experience
In a bid to converge virtual and real world experience in mainstream computing, HP has announced Sprout Pro- an updated version of
Sprout platform
launched earlier. The new version will centre its attention on Education and Enterprise sectors. It aims to reinvent the way things are taught and learnt through the power of creativity and immersive computing incorporating a projector, 3D scanner, touch-screen and 3D camera into one desktop device. It includes a 23.6-inch Zyr monitor, that allows users to modify objects in thin air with a stylus-like pointer and 3D glasses, Intel's latest Core i7 processor, a Nvidia GeForce GT 945A graphics set, 1 TB of storage, 8GB (upgradable to 16GM) ram, 2 USB 3.0 ports, HDMI and Ethernet ports and is Wifi/Bluetooth enabled.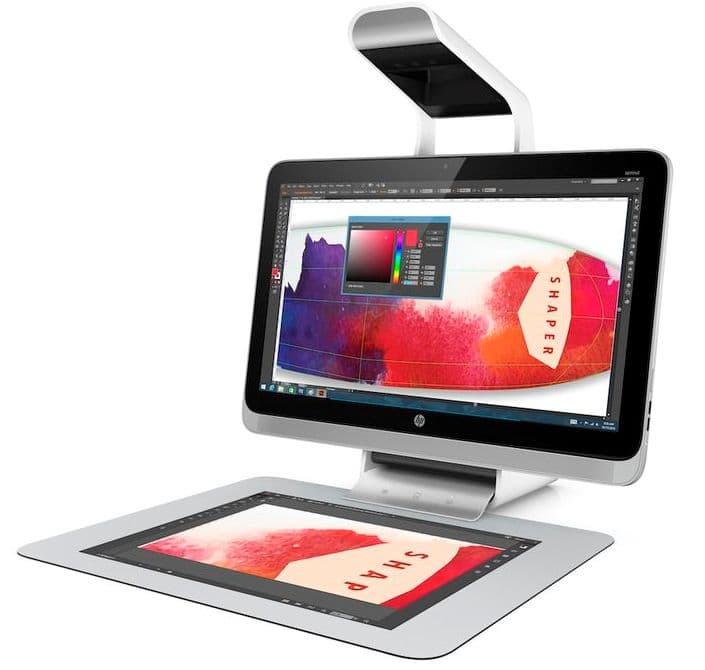 ​
Pro also enables 1-to-1 or 1-to-many collaboration through the touch-sensitive mat, webcam, and projector cam. It realises the vision of an integrated 3D ecosystem niche eliminating the need of a traditional keyboard, and allowing user an access with virtual keys projected on the surface used by extending an arm, responsible for such duties.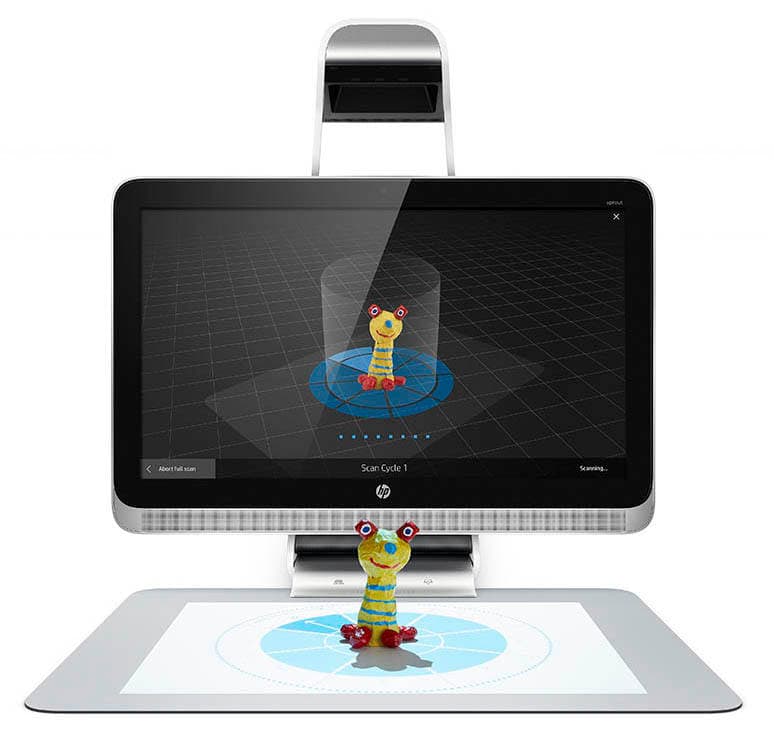 (3D scanning)

​
The 3D scanning and object 3D object capture allows easy transformation from physical to digital. You need to use Sprout's Illuminator to scan an object in 3D, objects can be reimagined for the digital world by resizing or adding new design elements and can be 3D printed at home or through HP's print service partners. Sprout Pro adds tools for creative professionals, students and instructors to the ground breaking Sprout platform, boosted by pro-class applications and security -accelerating workflows and safeguarding data, Louis Kim, global head and general manager of Immersive Computer at HP was quoted as saying.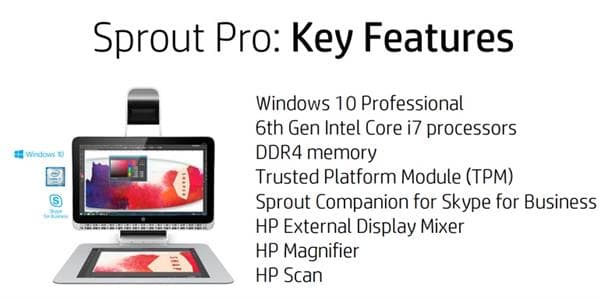 ​
Priced at $2,199, its estimated availability and delivery is pegged to be late February-March 2016. The high performance all-in-one device is sure to revolutionize and reinvent learning as we know it.
Source:
HP Store

Nice thing for designers.
Only logged in users can reply.