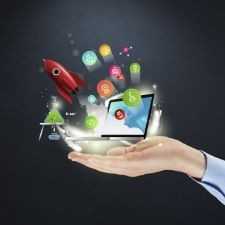 Startups & Business
Global Startup Community: Entrepreneurship is hard - Let's help each other succeed in business.
498 Members
Join this group to post and comment.
How to prepare for IT layoffs and be ready for startup jobs
To continue our discussion from
Layoffs are a reality; are you still sleeping?
, I thought we should have a discussion on how to prepare for the worst. The bad news might just strike you when you are expecting it the least. The aim of this article is to figure out backup plans together.
First, the good news
:
Despite the negative clouds of the layoffs, the good news is that a LOT of startup companies are actually looking for talent. So, it's not all that 'dark' situation all over. This is one of the reasons we launched the 'Jobs App' on CrazyEngineers IO, so that it's easier for all our fellow engineers to find startup jobs. Having talked to several company founders in the past few weeks; all we can confirm is that they indeed, desperately want quality engineers. It's also true that most of the startups have admitted that it's incredibly difficult to find them!
Now, the bad news
:
Unfortunately, the engineers aren't ready for startups! Your experience with a big MNC need not necessarily prepare you for the startup jobs! Why? Because working for a startup is very different from working for a big MNC; where you work in a 'framework'. Most of the startup companies we talked to wanted engineers who could pick up responsibilities on their own and deliver within time. This requires coming up with your own problems to make the systems better and solving them; while managing assigned tasks that are top priority for the company.
So, how do you convince the startups that you are 'the one'? Well, it all starts at the time of recruitment. For a company founder to be genuinely interested in you; you NEED to have a portfolio. If you've been writing Java code for 3 years and don't yet have a GITHUB account yet; you're a no-go for the startup employers. You need to build your portfolio that showcases your skills and it also shows that you're self-starter.
The portfolio could be for any project that you've taken up on the side. It could be your bits of contribution to any of the open source projects out there. You just need to have something to show!
It's also time that you shortlist the startups you'd like to work for and keep looking for them. Be ready to negotiate everything - right from your salary to the kind of job you'll end up doing. Startups want talented and smart engineers and it's your job to be the one.
All I want to say is that; be prepared for the worst. It's ought to strike any time.