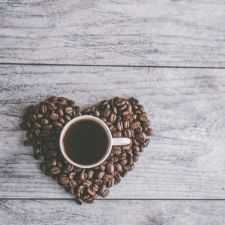 Coffee Room
Discuss anything here - everything that you wish to discuss with fellow engineers.
12763 Members
Join this group to post and comment.
How to increase broadband bandwidth?
How can we increase the broadband bandwidth size without having to consult the ISP
Its not possible.
We lost Pradypop's reply to this post during the CE disaster. Let me try to answer this again.
It is not possible to increase the broadband bandwidth without consulting the ISP. The bandwidth limit is decided by the ISP. However, assuming that you are looking for faster browsing speed, you can use web accelerators.
Google provides a web accelerator which can be downloaded here -
https://webaccelerator.google.com/
-The Big K-
Re: Broadband

Well you people know what?

India dont have a broadband connectivity, according to International standards.

I read it from digit computer magazine😛
Re: Broadband

I agree to Anoop's reply. The broadband standards of India is not as per World Standards, we are being charged highly for broadband but we can not see the true broadband speed. The fact is that on name of providing broadband we are charged very very very much as compared to other countries, very are paying 8-10 times more than other countries for using broadband but what we are getting is just a cheap show of speed.
Re: Broadband

I agree to Big_K's reply It is not possible to increase the broadband bandwidth without consulting the ISP.
Bandwidth noting but a capacity ,it's a volume of data, measured in bits\sec that an Internet connection (modem or transmission line) can handle. Example- Think of bandwidth as a road. The wider the road, the more traffic can get through.
Although the Internet is huge, only a certain amount of data can pass through at a time. There are technologies such as DSL and ADSL etc that may increase the volume of data that can be transmitted to or received from the Internet.
Re: Broadband

The ISPs have 'Line profile' details set up for each and every customer.The line profile specifies the uplink and downlink speeds, which the user might have opted whislt selecting the respective plan/package , hence its not possible for you to manipulate the BB speeds.
I remember a friend of mine who convinced one of the ISP technicians to double his bandwidth (without the knowledge of the ISP). It only takes a few changes at your nearest DSLAM unit 😉 Obviously this is not a legal way of doing it!

Of course, nominal capacities are limited by the DSLAM's specifications. ISPs would usually have to do a full upgrade when introducing much higher speeds (such as 4Mbps, 10Mbps, etc).