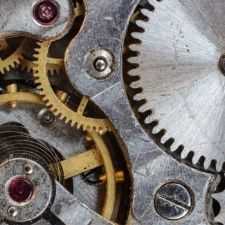 Mechanical
Community of Mechanical Engineers: Get help about everything related to mechanical engineering from fellow mechanical engineers.
781 Members
Join this group to post and comment.
How to go abroad for job in automobile company?
hello...! i am a b.tech graduate with 60% in mechanical engineering..i have more interest in automotive designing field for that i have to do automotive design or industrial design in m.tech..after that will i get a job in designing of cars (sketching,clay modelling, like) in automobile companies at "ABROAD"...????
please give me a keen information about these....
Welcome to CrazyEngineers @Naramala‍. Instead of opting for M.Tech, you should take GRE (Graduate Record Examination). With a good GRE score, you will be able to get a job in top US University. However, Germany and few other TU9 destinations in Europe are popular among automobile engineers. You'll have to look for the course language - and gain proficiency in it. It'd be well worth it, considering the job prospects you'll have after completing the course. 
It'd be much easier for you to find a job after getting an MS degree from a reputed University abroad than opting for M.Tech in India and then looking for a job. 
If you're determined to go for post-graduate studies, I'd recommend MS over M.Tech to enhance your chances of getting job abroad. I hope this helps. Ask away if you have more questions. 
thank you @Kaustubh‍....but my aggregate is also matter to get into MS Universities..because of it i cannot pursue my MS in best colleges..
I think you already have enough to qualify for a lot of Universities out there. I'd recommend short-listing a few Universities that can take you in and start preparing. Also check what's the average score for the candidate that get admitted to these Universities. 
You've specific interests and that makes your job of shortlisting the Universities easier. I hope this helps. 
@Naramala‍ From what I know, your 'statement of purpose' or SOP is what matters when applying for an M. S. degree in the United States. The college authorities want to know how keen you are. You need to find out the minimum criteria score wise to start applying to universities.
Another way is to join a company in India and get significant on-the-job experience and request authorities to send you overseas for any work-related opportunities. Once you land in the U.S. on a work visa, you can actively seek other companies for other jobs suited to your interest. 
Hope this helps.