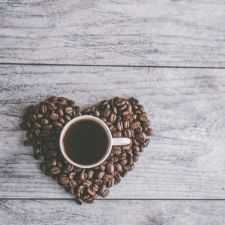 Coffee Room
Discuss anything here - everything that you wish to discuss with fellow engineers.
12893 Members
Join this group to post and comment.
How to fix our mediocre universities?
This appeared in the New Indian Express a couple of days back.
What do CEans think? Unfortunately the mediocrity of many engineering colleges in India is too glaring to be veiled.
Well, I think the solution would lie in finding out what exactly do we expect from our Universities. Do we want them to be research powerhouses or exam conducting organisations or factories that produce human resources for various industries. 
Answering that single question would set the focus right. One thing that I think can bring a big change is letting the industry drive the syllabus; and eliminating subjects that are no longer relevant to the main branch of engineering. 
For example, in the first year of engineering; we did a lot of chemistry. I found it totally irrelevant to what we were supposed to be dealing with - Electricity (as Electrical Engineers).
Then... we were shown an actual 3-phase induction motor when we were in 3rd year! Actually seeing the motor and seeing the windings was LOT better than seeing colourful graphs on blackboard representing current and voltage. 
A lot needs to be done and can be done; but the first thing to know is what do we expect from our Universities. 
In our time everyday we had four hours hands-on lab/workshop practice on various subjects throughout the course. It was a different matter that Chem E was multidisciplinary to the extent even some kind of costing/budget evaluation were necessary.
Such hands on activity is essential for any engineer.
To some extent basic sciences except biology perhaps (Biotech courses are an exception) are a part of all branches as materials science with the associated physics and chemistry are all pervading in terms of nano-materials, energy storage, coatings and such.
However, whichever the subject practicals are a must.
Since most graduates do end up with industries, it makes sense to induct industry people into committees forming syllabi. Especially as technology  changes rapidly but the same old syllabus plods on.
Such of those who want to continue in academic activities can do it as a post graduation activity.