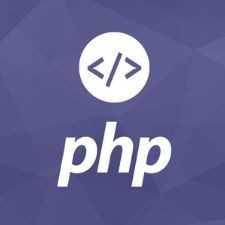 PHP Programmers
Community for PHP Programmers : Ask questions, doubts and help each other get better at PHP
269 Members
Join this group to post and comment.
How to develop mini website for college management system with PHP, MySQL?
I want to to develop mini website for college management system in html with php MySQL how can i proceed it . please help me mam.
How can develop that college management system with responsive behavior. 
In order to develop a college management system, you will need to know PHP, HTML and CSS; with bit of jQuery. How comfortable are you with these languages? 
Also, it's not clear whether you'll need MySQL. It depends upon the overall features set of your website. 
Can you tell us top 5 features of your website so that we can help you make a website? 
PS: Also - please let us know if you want to develop this step by step or are looking for ready-made code?
thank you sir i need a step by step instruction i need connect frontend with backend database actually i sarted my work with login page registration page and home page.i need how shold be view of homepage reply me  
@Veena - I'll recommend using a framework instead of writing plain PHP. A framework will solve lot of these common problems out of the box so that you don't have to write the code over and over. 
My personal favorite is Laravel; but you can use any other framework you wish. 
If you want to start, here's what you should do -
Install XAMM on your Windows machine and start servers
In your database, create the tables that you wish to have. For login, you will need 'users' database.
In order to create login mechanism, you will need a simple database connection from php. You can do it via "mysqli" method in PHP. The code would be - $connection = new mysqli('localhost', 'username', 'password'). Be sure to replace 'username' and 'password' with the actual username and password set for your database. 
Check for $connection->connect_error to see if the connection was successful.
Once the connection is successful, PHP can now talk to your database.
Now you need to write a function/method to accept username and password from the front end and then check if they exist in the database. If they do, you could login the user.
However, if you use a framework like Laravel, all you will need to do is type your database name, username and password in the config file and run simple authentication commands at the prompt. It'd be too much work to actually write the login functionality again when it has been written so many times already.
Spend some time learning Laravel (or any other framework) and you'll be able to develop your project in just few days; compared to several weeks. 
I hope this helps. If you need more help; ask away! All the best!