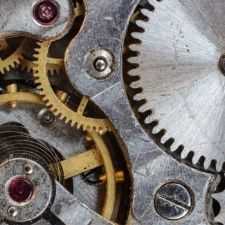 Mechanical
Community of Mechanical Engineers: Get help about everything related to mechanical engineering from fellow mechanical engineers.
705 Members
Join this group to post and comment.
Honda CBR 150R Launching In India For Rich Automobile Engineers
The automobile engineers who've deep pockets may rejoice because the Honda CBR 150R is being launched in India around March 2012. With the CBR brand, Honda aims to compete with the KTM Duke 200 (managed by Bajaj Auto in India). The price of Honda CBR 150R is expected to be around Rs. 115k while that of Duke 200 is about 117k Indian rupees.

What do our automobile engineers have to say about the engine & build of this bike? 😀
Hey
The_Big_K I fell that this bike will not reach at that much expectation by which it was launched its due to main two reason one is its price and another is that for Indian going to such high range they will find another alternative like new Pulser, Impulse, R15 although bike is stylish and have sporty look but the new pulser will break its market.
The 117k rupee price tag looks insane given the 'average' looks of the mobike. I wonder what's Honda charging for?
Since we don't get that model here, I looked it up quick. Not that impressed. If it was a 2-stroke it would be wicked. Average parts and a high price tag. Heavy for a 150cc single as well. If I wanted a small displacement 4 stroke sport bike, I'd go with the ninja 250.
gohm ninja 250 is not bad option but if are looking for fuel efficiency bike then I think you should search out other bike.