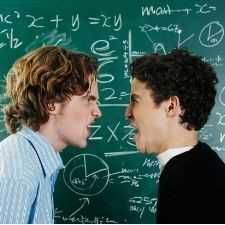 Debate Masters
Interesting and knowledge enhancing debates on almost every topic. Join in, and speak your heart out!
130 Members
Join this group to post and comment.
Home Loans Vs. Entrepreneurship
For whatever, unknown reasons I always hated 'loans'! I mean, the idea of paying more for the goods in the longer run just didn't fit into my brain. Looking back, not opting for loan when the banks presented me with several 'attractive' schemes for home loans and car loans seems to be one of the best decisions I've ever taken in my life. Why? Because it allowed me to follow my dreams and become an entrepreneur. Had I taken a loan and had the liability of paying EMIs to the bank every month I'd have never thought of becoming an entrepreneur!

Not having any EMI's hovering over my head gave me the confidence of keeping my monthly expenses very low when the situations demanded (early stages of entrepreneurship). I believe this one factor kills several entrepreneurial aspirations. Most of the startups don't make any money in its early days and the founding team has to work harder without getting paid. Sustaining yourself through your savings seems practical only when you don't have a lot of expenses every month and common sense tell us that the biggest monthly expense is the bank EMIs for your home loans!

So that brings us to the question: Do you think home loans kill the entrepreneurial spirit? Share your views and opinions 😀
Take loan only if you can satisfy all of these conditions-

1. Pay it back quickly (not more than 6 months)
2. Earn at least thrice the amount of your (principal+ interest).
3. Never take loan for personal expenses.
Don't talk about Paying Home Loan in 6 months! No bank will want that.
The_Big_K

Don't talk about Paying Home Loan in 6 months! No bank will want that.
Do not take loans then. That is what I want to convey 😀
The point is tomorrow I come to you and ask some money, you will impose your conditions on me. This will make it difficult for me to pursue what I want to.
So unless it is very necessary to take loan do not take it.
Else, if you can pay it back quickly i.e. "at your ease" do it. But personal loans are a strict no no.