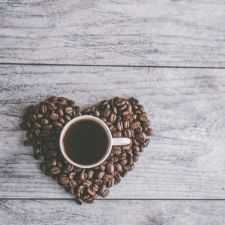 Coffee Room
Discuss anything here - everything that you wish to discuss with fellow engineers.
12829 Members
Join this group to post and comment.
Help with Motorcycle Design
Hello all
My name is Zach. I have a taken 3 years in Mechanical and Manufacturing Engineering at Widener University and Penn College respectively. I had to take a break from college in order to support my growing family, but I will return to finish my degree sooner or later. I have been a member of CE for a while, just never got around to posting or introducing myself.
I have a few projects that keep me very busy outside of work and family. I am in the design stages of building 2 fully functional prototype motorcycles. both are rather conventional, but still large undertakings none the less. I will be doing all of the chassis design and fabrication myself.
One of the bikes I am designing will have a girder front end much like the yamaha R1 pictured below. it will be based around a Honda 2-stroke motor and will be primarily used on the local race track. the problem I am having right now is calculating the link lengths. I need to design the lengths of the suspension links so the centerline of the axle moves in the most linear fashion throughout the suspension travel. this would mean the least variance in rake and trail. I was attempting to write a simple application in a spreadsheet format, but I got stuck in short order.
the other bike I am building will be a bit more traditional. it will be based around a Honda RC-51 motor with a tubular 4130 Chromoly steel chassis. it will primarily be used on the street. this is the concept drawing that I have come up with thus far.
Thanks for taking the time to read my introduction. I look forward to the information I can gleam from the forums
Zach
Re: New to the forum

Zach,
Welcome on board to CE.Hope you discover manyfolds here!
Regards,
J2R
Hi Zach,
Welcome to CE. Will definitely research on your problems and try to find a solution.
I will likewise help all I can. I also ride and compete in ama racing. The rc-51 is a sweet motor!
Hi there heres a link you may find useful
TONY FOALE DESIGNS - Home page
on the freeware page it's got a few downloads inc steering geometry calculator and CoG distribution stuff which could possibly be of interest
Regards
Chris