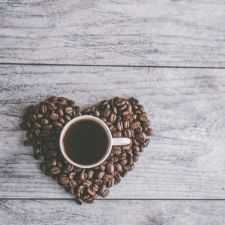 Coffee Room
Discuss anything here - everything that you wish to discuss with fellow engineers.
12829 Members
Join this group to post and comment.
Help with bearings
Hi everybody ....

I have a little problem: ... We've just bought heavy machinery for a cement plant (screw, belt conveyors, bucket elevator, crusher, kilns, ...) but they are from china, and we realize their steel is'nt good.

Besides, There aren´t layouts, plans about some equipment and we need to buy some bearings and others spare material... Some of these bearings have their code or model and chinese mark (like HRB) and Iwe're looking for a equivalent table for bearings between SKF and HRB or others chinese bearings ... So I'd get the needed spare. (I think SKF is better for bearings...)

I hope you can help me about it.

Greetings
if u have very less no. of bearings than u can measure the basic dimensions of them and can get their equivalent bearing codes. skf and there are also FAG and NBC
below is the link of skf products
Products - SKF.com
hope this might work and if u need any help in taking basic dimensions than i may help u
thanks for the reply, and you're right we'd measeure diameters and witdh and see what kind of bearings they are... but in some equipment (like a pelletizer, jaw crusher, a cone crusher for a vertical shaft kiln) are too dificult to dismount and we just have a code (for example 3624) and we don't know what kind of bearing or its measures ...or what mark , so if I could get a equivalence table between chinese and american or european bearings I'd safe time in dismounting ....

thanks anyway...
😀
What type of bearings are these? Pillow-block bearings will have a code on the base, usually a four-five digit number (like the one you mentioned), which is only from manufacturing the base of the unit and will not match up for bearing info. Safest bet if info is not on the bearing rim is to take all your measurements and order the equivelent in same style/rating. It may be a lot of work but better (and less work) than getting the wrong bearings.
I need civil engg.IS codes for cross drainage ..Can anybody help?
You should post this in the correct forum as a new thread.
singhkanwar999

I need civil engg.IS codes for cross drainage ..Can anybody help?
hello sir i am during be.which bearing use in lathe😕