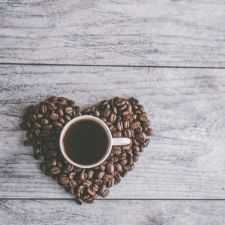 Coffee Room
Discuss anything here - everything that you wish to discuss with fellow engineers.
12829 Members
Join this group to post and comment.
Hello from Harry
▓▓▓▓▓▓▓▓▓▓▓▓▓▓▓▓▓ ♫♫ĦÅЯЯλ♫♫ ▓▓▓▓▓▓▓▓▓▓▓▓▓▓▓▓
▓▓▓▓▓▓▓▓▓▓▓▓▓▓▓▓▓ ♫♫ĦÅЯЯλ♫♫ ▓▓▓▓▓▓▓▓▓▓▓▓▓▓▓▓

Hi guys!! Its me HARRY. Here is a brief info about me:-

Generous and warmhearted Creative and enthusiastic Broad-minded and expansive Faithful and loving..........dats what I'm...

On the dark side....I am pompous and patronizing Bossy and interfering Dogmatic and intolerant.

I'm ambitious, courageous, dominant, strong willed, positive, independent, self-confident and self-controlled. I'm born leader, either in support of, or in revolt against, the status quo. Even some people call me center of attraction.

In a relation with others I'm open, sincere, genuine and trusting. Outgoing, spontaneously warm hearted and plain spoken, though never lacking in kindliness, I'm more disillusioned than the average if let down by those I trust.

My relations may fail for the same reason, yet I'm sincere and generous to my lovers while love lasts, and I stay attached to my lovers homes so long as it is run for my benefit. I demand service but am incapable of giving it.

What I like:-
Speculative ventures,Lavish Living, Pageantry and Grandeur, Children,Drama

What I don't like:-
Doing things safely, Ordinary, Day to day living, Small minded people, Penny pinching, Mean spiritedness.

▓▓▓▓▓▓▓▓▓▓▓▓▓▓▓▓▓ ♫♫ĦÅЯЯλ♫♫ ▓▓▓▓▓▓▓▓▓▓▓▓▓▓▓▓
▓▓▓▓▓▓▓▓▓▓▓▓▓▓▓▓▓ ♫♫ĦÅЯЯλ♫♫ ▓▓▓▓▓▓▓▓▓▓▓▓▓▓▓▓


Welcome to CE, Harry! 😁

We hope you will enjoy CE and help us spread the word. Nice intro (except the red font!]
Welcome Harry 😀

Biggie, what's wrong with red? Matches with the Crazy Engineers theme! lol
Kind f new guyzz in diz forum.....
Lookzz nice though...
Wot do u guyz discuzz basically???
Hope itz not Btech subjectz.........
lollz!!!!!!!!!!!!!!!!!!!!
Harry, please make sure you don't use SMS language!

Well yea, we discuss a lot of things I suppose. Hope you can get involved in the forums!