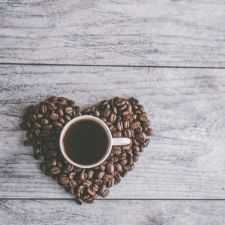 Coffee Room
Discuss anything here - everything that you wish to discuss with fellow engineers.
12892 Members
Join this group to post and comment.
Happy CrazyEngineers Anniversary, everyone!
Howdy CEans!
It's been a tradition on CrazyEngineers to celebrate the anniversary of our site with fellow members whom we fondly call CEans. Last week has been super fun as thousands of you participated in our week-long quiz contest on CE's own web app -
Quizzr
.
🎉
We've come a long way from the day we were born -
2

6

t

h

o

f

N

o

ve

mb

e

r

2

0

0

5

!
Since then, we've grown to 2.2 Lakh+ member
community
, indulged thousands of engineers in amazing
discussions
, organized tons of MEGA
contests
for our members, had fun offline
meet-ups
, made some of the
coolest friends
on the internet, built several
useful web apps
on our app-ecosystem
CrazyEngineers IO
and found it all worthwhile when
YOU
came ahead and
said super nice things
about it. 😀
YAY! 😍
Currently, our team is working on bringing together all of our features and services on a single, unified platform. Over the course of next couple of months, the brains behind CE will be working 24x7 on making CE more feature-rich, easier to use and above-all a really fun place to be. 😎
We want you to accompany us on this amazing ride we've embarked upon so that we grow together to make CrazyEngineers the most awesome place in the world to be.
Happy Birthday, CrazyEngineers! We all love you.
Happy 12th Birthday CrazyEngineer! It's been almost two years since I joined VoiCE and I truly owe CE a big time for believing in me. Over the last couple of years, I witnessed some major updates in CE and wish it will grow larger with time.

To all VoiCE fans, I can assure you that you will see a lot of cool updates on the new platform. New reviews, posts, articles and all geeky stuff will be there with a completely new look. Do you have any idea that we can implement? Do let us know as we are eager to write about the things you want to hear about.

Guys, 2018 will bring a lot to you and we expect fullhearted participation from all of you. Come on in, let us know what would you like to see on CE.
I love CE. I enjoy being a part of such a wonderful community which has completed its 12 years serving engineers with every bit of knowledge and support they need. Not only in India but CE is popular outside too and we are really proud of what CE has achieved. Kudos to the efforts of
@Ankita Katdare
@Kaustubh Katdare
,
@Radhika
and each and every member who takes care of the contents of the site to make CE a better place for engineers. I really like
@Radhika
ma'am's articles which helps in guiding young entrepreneurs . Keep going CE !!
Many happy returns of the day CE. I feel so proud and happy to be a part of this community, I can hardly fathom my wishes into words. It is really a great place to be, with new updates, quality posts and amazing ever growing members. The administrators work round-the-clock to raise the bar of the community every single day and it is really heartening to see the superb progress CE has achieved through years.
It has enriched me so much as a member and somehow feels very authentic and true to its spirit, in the maddening rush of other technology forums on internet today. Reason enough for me to be always rooting for it for all times to come. Happy Birthday CrazyEngineers😀 Keep rocking always😀🎉😁
I was pretty late to the celebrations, today. Missed the quiz too, 😔

I have been a part of CE for over 5 years and every moment with CE is rewarding. Whether its composing articles or asking queries, CrazyEngineers has helpful members. We have seen some amazing engineers on CE discuss the topics of their choice expanding their knowledge with the entire community. The CrazyEngineers website is an indispensable knowledge resource and when we get the unified platform, it will be best of both worlds.
happy birthday crazyengineers it is the best community of learning for me.i am luckyone to be a part of this.
Belated Happy Birthday Crazy Engineers🎉
Belated Happy Anniversary CE Family 😀👍
I have registered on this forum last night and didn't knew it's the Anniversary night. It's great to know that this forum is up and running from last 12 long years.

Cheers to the Admin, Moderators and all the active contributors of CE 👍