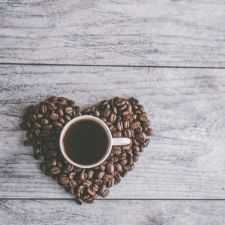 Coffee Room
Discuss anything here - everything that you wish to discuss with fellow engineers.
12831 Members
Join this group to post and comment.
Greatings CE forum.
Name: Lock-Os

*Engineering Trade: Mechanical

Location: Pittsburgh, PA

*Occupation: Student at Penn State University

Work Experience: None

*Hobbies & Interests: Scale Models, Blacksmithing, Anime, Military History, Taking things apart & putting them back together. Repair work.

*Aim in life: Well, right now I'm trying to get though all my classes, but in the near future I hope to set up a small workshop for myself. I guess my overall goal is to become skilled in both designing and building all sorts of contraptions. becoming a Mechanic / Engineer hybrid of sorts.

*I joined CrazyEngineers because: Well, I've been looking for a place where engineers can get together and talk technical and non-technical stuff, share ideas, and all that kind of stuff. My passion and love is machinery and technology of all kinds, and I've been searching everywhere for a site where people can get together to discuss all these kind of things. It's hard to find a place like this, so I'm quite sure I'm going to find a nice spot here and set up shop.
Welcome to CE, Lock-Os! 😁 Today, we officially declare you as ' CEan ' and hand you over the CEan flag ->

j/k 😉

Welcome to CE. We are happy to have you with us. We hope you will enjoy CE and help us spread the word!

Please solve the mystery behind your username for the rest of us.
Mystery? Well, Lock-Os stands for both Lock Ostrie, my online alias and Lock custom-Operating System. That's pretty much it. I never liked Usernames with weird numbers attached to a name, so I decided to get creative.
welcome Lock-Os ....to CE forum :smile:

Hope you will find this forum Useful.... 😛
raj87verma88

Welcome to CE Lock-Os.
Welcome on board...
"
Taking things apart & putting them back together
" seems a interesting hobby, Its my favorite time pass. 😁