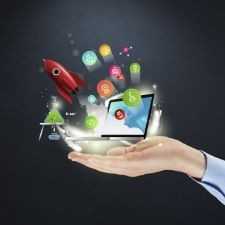 Startups & Business
Global Startup Community: Entrepreneurship is hard - Let's help each other succeed in business.
498 Members
Join this group to post and comment.
Finding Business Success with Bill Rancic
Quote:
Please join Capital One Spark Business for a virtual discussion with Bill Rancic focusing on finding business success and growing your business. Before he became a well-known businessman, Bill Rancic was an entrepreneur looking to achieve success.
That business, Cigars Around the World, did succeed and eventually became a multi-million dollar enterprise - and helped kick start Bill's passion for small business.
In this Capital One Spark Business talk, Bill Rancic will share his best practices for small business success, and the lessons he has learned along the way from the pancake business he started with his grandmother at age 10 to his current ventures as small business spokesman, restaurant owner and real estate developer.
Endquote
Finding Business Success with Bill Rancic