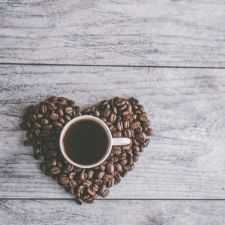 Coffee Room
Discuss anything here - everything that you wish to discuss with fellow engineers.
12831 Members
Join this group to post and comment.
Fear while presenting in front of Superior
Hi,
Whenever I give presentation in front of my superior then I feel a kind of fearfulness , my heart beats becomes faster which makes so difficult to even deliver words out of me however I can comfortably present in front of my colleagues or juniors ,how to overcome this
Hi, above provided links does not have much information with respect to my question mentioned in original post, I think most of the people face this scenario so can someone suggest on it, how can I keep talking in front of my seniors especially in case of long presentation
They do. The common factor is the anxiety. One becomes self conscious and freezes.
The assumption is that seniors are somehow superior and know more than you. If you are making a presentation it is on something you know more about than them. English is not a native language to most of us including the seniors. Just do not worry about your choice of words.
You have to grit your teeth and get on with what you have to say. This assumes that you have done the preparation (As suggested in the links earlier) before going to the presentation.
Thanks for above inputs, is there any way to memorize the content which let say for scenario where I need to explain to my boss on conference call (project status call in general), it is not an interactive meeting in room where I can refer slides to present content
sumanth.somsekhar

is there any way to memorize the content which let say for scenario where I need to explain to my boss on conference call
If it's a conference call, why not simply keep notes handy? Carry a notepad with you to every meeting. Why memorise stuff?
Getting scared is normal. Prepare your presentation well and follow some points.
Get some notes on paper few key words which you need to discuss.
Ask few people how they are doing or talk little bit off topic, related to some work, like you do in meeting.
Crack joke, even lame one. Your mind will become light. No one mind to be joked during meeting or presentation. Everyone likes a funny guy.
In middle of presentation, ask someone about what they think about a specific point. Just casual. If you are too much anxious, prepare in advance what to ask from someone.
Important: Speak slowly and take some moment, we tend to speak very fast in nervousness.
Once you start without nervousness, just for 30-50 sec. You will get full confidence.
Let us know if it helped or you got some your own tips to share.
I see some valuable inputs on this. I would also like to add one more point, which is Practicing ! Try to practice your content alone a one or two days before the presentation. Go through it twice or thrice till you feel comfortable with it. Practice in front of the mirror or in front of 4 or 5 friends if nothing else works initially. Practicing solves many problems !
Practice, practice and practice your presentation, not in your head but out loud. Record yourself to hear how you sound.