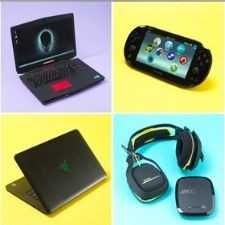 Gadget Geeks
Discuss all electronic gadgets - ask questions, doubts, troubleshooting tips et al. to fellow gadget geeks.
510 Members
Join this group to post and comment.
Facebook Now Allows All iPhone Users In US To Share Live Video, Android Users Will Have To Wait
In order to combat growing popularity of live video broadcasting mobile apps like Meerkat and Twitter's Periscope, Facebook has now opened its live video sharing option to all iPhone users in the US. Facebook had debuted the 'Share Live Video' option on its iPhone app back in December for a select group of verified pages and public figures for testing purposes. The company promises to roll out this feature to all iPhone apps globally in the coming weeks. If you are an Android user, don't fret as Facebook assures that its development team is working on it and shall be trying to include it in an update in the near future.
​
With the Share Live Video option, Facebook has killed two birds with one stone. Firstly, you no longer have to install another app on your smartphone to begin live broadcast. You can share a live video from the Facebook app itself by tapping on the 'Update Status' icon and then choosing 'Live Video'. Secondly, Facebook has won favour with people who want a more restricted yet social approach to live video sharing. Facebook lets you choose your audience. You can either make it public or choose a few of your Facebook friends to keep away prying eyes of the world. Once you begin the Live Video Share, you shall be able to see the number of live viewers, the name of your Facebook friends who have tuned in and the real-time stream of comments. You have the option of switching from front camera to the back and vice versa. Once you conclude your broadcast the video is saved on your timeline forever and you can chose to either delete it or share it with friends. You have to note here that the most popular app in this category, Periscope saves your broadcast for 24 hours and then deletes it forever.
Facebook's Share Live Video made a lot of sense for celebrities but most commoners would struggle to find a use for this function. We predict that people might use it to share live video of Facebook events to the guests who are interested but couldn't make it. If you can find more uses of this option or have used this feature (if you live in the US) let us know in the comment section below.
Source:
Facebook Newsroom