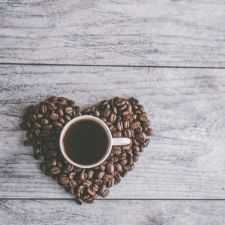 Coffee Room
Discuss anything here - everything that you wish to discuss with fellow engineers.
12793 Members
Join this group to post and comment.
Evaluate Free Projects Hosting Websites
Hi All,
This thread is dedicated to evaluating a suitable project hosting website for us. Here are the entries -
In addition, I think there is something like mozdev. I'm not sure though. Let us evaluate and finalize one of these websites so that we can actually get started with our little CE Projects 😀
Feel free to add your comments!
-The Big K-
I visited the Zoho site and I think its really good. What are our requirements for CE project?
what about the good old Sourceforge?
https://www.sourceforge.net
The other two looks good 😀 though Ive never started a project online before, so I wouldnt know what it takes. When are we starting? 😁
@Big-K
what is this all about ? I am not getting the whole idea..
Hi Lord_EC,

We've (had) plans of an online project for CEans. In order to collaborate online, we needed an online space for hosting our project. An online service which would allow us to share code files, help us track the tasks etc. The services listed above are the ones which provide such facility.

Let's hope that we get enough number of regular CEans who can make this happen.

-The Big K-
@K
Track tasks ?? what kind of tasks ??
If you are talking about websites that provide free space,then i know many of them.And they are best in their category.
What is this "so that we can share code files " ?
Its not about the websites that provide the free space. As I said, once we take up a project for ourselves, we'll have to assign tasks & keep a track of them so that we know the status of the overall progress.

We have a list of websites which provide such services. Once we start a project, we'll choose one depending on our requirements.

-The Big K-
i have a hosting account which can accommodate up to 200gb of hard disk space. basically i'm willing to host anything you can find on
https://www.opensourcecms.com/
lets see how it goes.
*bump*
Me and xheavenlyx has been heavily testing the Google Sites thing (
https://sites.google.com/a/crazyengineers.com/ce-lab-projects/Home
). It can also be used for things other than projects at least, hehe. Its pretty alright for now, but it'll need a lot of dedication to create an effective site like this:
Home (Project Eggplant)
Problem with that is, not all CE members can edit it (because CE Mail is not linked with the accounts on Crazy Engineers, I believe). Thus if they want to contribute, they'll use the forum instead. Perhaps we can assign Project Leaders to compile the ideas and update the site.
After Katri mentioned Zoho again, I'm inching to try it out. Can someone please create a sample project page there and provide the link to it here?
Of course, all this will be redundant once we integrate the Project vB addon to Crazy Engineers *grin* Really cant wait for that!