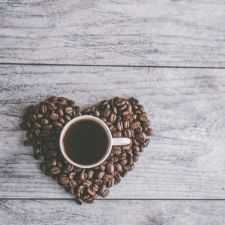 Coffee Room
Discuss anything here - everything that you wish to discuss with fellow engineers.
12792 Members
Join this group to post and comment.
ECEA, CEG Chennai presents Vision 2009
Electronics and Communicarion Engineers Association presents
​
College of Engineering Guindy, Anna university, Chennai-600025


Vision is an annual national level inter college technical extravaganza held every year in the first week or march. It has many facets like Workshops by reputed companies, paper and project displays, quizzes and many more to amuse the techno geek in you.

Let's take a look at what this year's edition has in store..

The website is
https://vision2009.org.in

Take a look guys..

[FONT=&quot]

EVENTS:

[/FONT]
[FONT=&quot]
PRESENTATION EVENTS:
1) Paper presentation
[/FONT]
[FONT=&quot]Topics:[/FONT]
·
[FONT=&quot]Cognitive radio[/FONT]
·
[FONT=&quot]Embedded systems for real time applications[/FONT]
·
[FONT=&quot]Wearable electronics[/FONT]
·
[FONT=&quot]Photonics[/FONT]
·
[FONT=&quot]Nanotechnology implementation[/FONT]
·
[FONT=&quot]Image processing[/FONT]
·
[FONT=&quot](special topic) Autonomous coastal surveillance system which can detect and combat any intruders 24x7. Presentation on this will be given preference.[/FONT]
[FONT=&quot]

2)PROF CHALLENGE

[/FONT]
[FONT=&quot]This event tests the participant's deep understanding of the subject and also his ability to put forth the same to an audience. This is an individual event. The topics are,[/FONT]
·
[FONT=&quot]Convolution[/FONT]
·
[FONT=&quot]Cavity resonators[/FONT]
·
[FONT=&quot]Near-far problem[/FONT]
·
[FONT=&quot]Huffman's algorithm[/FONT]
·
[FONT=&quot]Super-scalar processes[/FONT]
·
[FONT=&quot]Shannon's channel capacity[/FONT]
·
[FONT=&quot]Oscillators[/FONT]
[FONT=&quot]Select one of the topics and upload how you plan to 'teach' the topic to the audience in our site. In the finals, put forth your concepts clearly to the audience.[/FONT]
[FONT=&quot]

3)INNOVISION

[/FONT]
[FONT=&quot]This event invites the dabblers in adobe photoshop who can bring out the essence of a given theme, via innovative posters.[/FONT]
[FONT=&quot]Themes for prelims: 1) Thousand ways to attract people[/FONT]
[FONT=&quot] 2) Small ideas can change the world[/FONT]
[FONT=&quot]Maximum of two members per team. Finalists will be selected based on the posters submitted in the prelims.[/FONT]
[FONT=&quot]

4)TECHNO-ENTREPRENEUR CHALLENGE

[/FONT]
[FONT=&quot]Do you have a business plan? We will turn you into an entrepreneur.Present your plan before an esteemed panel; The most deserving ideas will be funded to transform them into active businesses.[/FONT]
TECHNICAL EVENTS ​
Circuitrix​
"The engineer's first problem in any design situation is to discover what the problem really is."
This event tests the participants' technical knowledge and their presence of mind in applying
their theoretical knowledge to find out and correct the bugs in circuits in both analog and
digital domains.
Topcoderz
Education cannot make anybody an expert programmer any more than studying brushes and
pigment can make somebody an expert painter. This event brings out the talents required for
the embedded industry from the emerging engineers of today. This singular event tests their
programming skills over a multitude of languages – HDL, MATLAB and Assembly language.
C de-bug
Debugging is twice as hard as writing the code in the first place. Therefore, if you write the
code as cleverly as possible, you are, by definition, not smart enough to debug it. This event
tests the participants' fundamentals in debugging, in which they are required to find out the
bugs in the given C/C++ codes, and correct them. The contest is especially for those who have
delved deep into the sea of C/C++.
Comm. Inc.
[FONT=&quot]This never-before seen event aims at educating the electronic engineer with interesting tidbits
and trivia in the fields of signals, communication and networking, which are essential to
discover and appreciate the intricacies of the technological developments that have taken
place around us.
[/FONT]
Math Modeling
[FONT=&quot]The human mind has never invented a labor-saving machine equal to algebra. Even geometry
may not be true, but it is highly advantageous. Here participants from a multitude of streams
unite to exhibit their analytical skills and understanding of higher mathematical concepts, to
solve practical problems by converting them into mathematical models.


[/FONT]
On-Stage Events
How Stuff Works
This event is designed to test the perception and interpretation of the

everyday phenomena that one may witness, but to which one may

not have given second thoughts. This on-stage event tests the

participants' awareness of the "how" and "why" of the things around.
General Quiz
With interactive audio-visual questions, the General Quiz is designed

to make the participants beat their brains out for the ever-elusive right

answer. This signature event is sure to draw large crowds for it

comprises questions from varied realms - entertainment, sports,

history, and current affairs.
Online Events
Descrypt
This online event tests the participants' intuitive understanding of basic electronics. Given
just the basic elements – transistors, resistors, inductors and capacitors – connected in sinister
designs, the participant will need to identify the working of the circuit or the logic function that
it may represent.
Question Paper will be uploaded in the site on Feb 28, 9 PM IST

E-Chip
It is an event that caters to the enthusiastic VLSI designers of the corporate world. It
encourages contemporary thinking as well as out-of-the-box solutions to industrial problems in
CMOS technology.
Question Paper will be uploaded in the site on Feb 21, 9 PM IST
Arithmania
It's a mathematics oriented puzzles event. Some problems to be solved are
put up in the site on a weekly basis. Solve the problems and post the
solutions in the site within the stipulated time. This week's questions are
already up. Head up to the site.
Puzzles
Do you like interesting and tough puzzles? Are you thrilled by how a puzzle
is solved by a detective in mystery books? Then solve these puzzles. This is
also a weekly edition and this week's puzzles are up for grabs at the site.
Answer them and win goodies..


Exhivision - Project Display and presentation
Welcome to the project display event in vision 2009. Projects here are classified as
Hardware
Software
Robotics
Theme based project
Send in your abstracts to out team(upload the abstract at our site). Come and present your ideas to the panel.
Some of the projects that were features last year were:
HARDWARE:
wearable sensors, sleeping nodes, zigbee technology, Automobile accident prevention, future theatre, traffic control using rfid, etc..
SOFTWARE:
sub band based OFDA system, FPGA implementation using FHT, GSM network identification based multi line tracking, roputing based online service etc..
ROBOTICS:
shortest path detection robot, automatic gas controller, IVRS based robot control, etc..
ROBOTICS
1) DEAD END:
This is a line follower event. You are required to build an autonomous line follower robot that can overcome the real time traffic situations simulated in the arena specified.
For other rules and arena specifications, head to the web site.
2) LAND STALKERS:
Build a manually controlled mechanical robot to avoid obstacles in it's path and to do combat with an opponent robot
Prelims:
Prelims is sumo wrestling. . The arena will be a ring. The robot which gets pushed out of the ring will be disqualified.
Finals:
In the finals, the bot will have to do the following jobs:
pass through ramps
pass through different terrains like sand, gravel, etc.
clear obstacles in it's path
guide a ball from the arena surface to the hole in top of a ramp.
Workshops

Introduction:
Workshops truly reflect our credo of 'fostering innovation'. By roping in stalwarts of the industry from various fields, we provide students with a unique opportunity to interact with them and gain exposure to cutting edge, high speed technology. Highly informative sessions on burgeoning technologies like VLSI, Embedded Systems, Wireless communications & Robotics by leading academicians serve as an eye-opener to budding technologists by enabling them to identify potential areas for their specialization.
1.Cypress Semiconductors: - 4th Mar, 2009

CyFi Low-Power RF Solution ​
The CyFi Low-Power RF solution is a highly reliable, easy-to-use 2.4-GHz answer to a wide range of wireless embedded control challenges. It enables designers to create wireless systems without making compromises to overcome the typical risks of unreliable performance, complex implementation, and high power consumption. By combining Cypress's PSoC programmable system-on-chip, a sophisticated yet lightweight network protocol stack, and a Direct Sequence Spread Spectrum (DSSS) transceiver, the CyFi solution achieves levels of reliability, simplicity, and power-efficiency unmatched by other embedded wireless technologies.

Apart from Demo, there will also be a Hands-On experience to the interested participants.

2.Texas Instruments: - 4th Mar, 2009
​
Exploring ARM & DSP using TI OMAP3530 processor​
The new OMAP™ platform is based on the market's first broad offering of the ARM® Cortex™-A8 core to provide an unprecedented combination of laptop-like performance at handheld power levels in a single chip. With more than four times the processing power of today's 300MHz ARM9 devices, the superscalar 600 MHz Cortex-A8 core is integrated into four new OMAP35x applications processors.

The workshop will give you the overview of OMAP3530 applications processor, Embedded Linux, Beagle Board and a decoded MPEG4 demo on Beagle Board

3.Indian Space Research Organisation: - 6th Mar, 2009​
On Chandrayaan by the Deputy Project Director of Chandrayaan
Registration fee for attending workshops:
* For 3 workshops - Rs. 400
* For 2 workshops - Rs. 280
* For 1 workshops - Rs. 150 including lunch, Certificate, bag, Scribbling Pad, Pen, Information CD and other accessories.
Enrollment:
* Type in your details(Name, Phone number, Email Id, College name, Department, Semester and the Workshop(s) that you wish to attend) in a text document (.txt) and upload the file in the link below. Before uploading you need to login into your account.
* If more than 1 student want to register for any workshop, they can type in their details in a single text document itself and upload.
* No need to type in any other details in the description box while uploading. Just the text document is enough to register.
* You will get a confirmation mail with an unique VISION id within 2 days after registering for any workshop.
* Students can also register for the workshops on the day of the symposium. However, there are limited number of passes for each of these workshops and hence entry cannot be guaranteed. Register as early as possible.
* Workshop registration fee will be collected on the day of workshop.

* For every 20 students from a college participating in any of these workshops, they will be refunded 10% of the total amount paid by those 20 students.
Great stuff, silver. I had been waiting to hear from the organizers 😀 . Anyway.