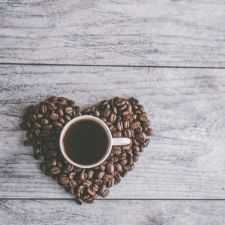 Coffee Room
Discuss anything here - everything that you wish to discuss with fellow engineers.
12889 Members
Join this group to post and comment.
Do you think standing desks are worth it?
I've read about the benefits of standing desks; but never used one. I'm not sure how comfortable I'll be working on my computer while standing. 
I'm curious to know if anyone's had experience of working on a standing desk. Do you think they are worth it? 
The whole of yesterday I spent in a crowded workshop area of one of our factories doing an electro-chemistry experiment that I used to do in my first job in 1960. I had to stand the whole time as it was not a regular lab and had no seating available. I enjoyed doing hands on work by myself but was totally tuckered out by the evening. I found that what one does without thinking when twenty years old is way different when eighty.
On one occasion I did use a standing desk to work on the computer. 
Thank you, but No, Thanks.
While it may help the posture and lower back, I doubt if the neck gets any benefit.
https://www.wework.com/creator/how-to-guides/standing-desk-pros-cons/
@Ramani Aswath sir, I'm required to be in front of the computer almost 6-9 hours daily; and I spend almost all that time. Of course, I do take short breaks in between; but I'm not sure if I'm doing enough. 
I tried setting up timer for 20-30 minutes; but I found out that I often ignored them thinking, "let me finish this before the break". 
Maybe I just need more discipline. What do our fellow engineers think? 
I agree that it can be a Catch22 situation.
Previously I used to spend hours at a stretch in the garden. Now I have started using the Pomodore Technique routinely. Being a CE, I cheat a bit though and set the timer to 25 minutes. The back does beg for a break even with that.