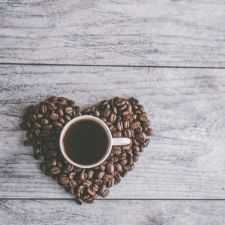 Coffee Room
Discuss anything here - everything that you wish to discuss with fellow engineers.
12889 Members
Join this group to post and comment.
Difference between NEFT, RTGS and IMPS for online funds transfer
With the recent push for digitization and cashless economy by the Indian Govt., more and more individuals are turning to online banking which offers instant and real-time fund transfers from one account to the other. Currently, we Indians can choose from multiple fund transfer methods out of which the NEFT, IMPS, and RTGS transfers are most common.

NEFT (National Electronic Fund Transfer)

:

It is an electronic fund transfer system which operates on a Deferred Net Settlement (DNS) basis and settles transactions in batches at a specific time of the day mandated by the RBI. Currently, the NEFT system operates in half hourly batches from 08.00 AM to 07:00 PM on all working days including working Saturday (excludes Sundays/Holidays/ 2nd and 4th Saturdays). So once you opt for this mode of transfer, the amount is not immediately credited but is done in the next settlement interval.

This mode has no minimum amount limit but the maximum amount is capped at Rs 10 Lacs.

Service charges are kept low and vary from Re 1 to Rs 5 (18% GST extra).

RTGS (Real Time Gross Settlement)

:

In this funds transfer method, instruction processing takes place at real-time and hence the funds get settled almost immediately. RTGS windows are available from 9 AM to 4:30 PM from Monday to working Saturdays. It is the fastest possible interbank money transfer facility available through the secure banking channels in our country and is widely used by individuals and businesses which require immediate settlement of high-value funds.

This mode has a minimum transfer amount limit of Rs 2 lacs and a maximum limit of Rs 10 Lacs.

Service charge is Rs 5 + GST for transfers of Rs 2 to 5 lacs and Rs 10 + GST for above Rs 5 Lacs.

IMPS (Immediate Payment Service)

:

Though being a relatively newer service it is one of the most popular and fastest methods of fund transfer available. It involves a transfer mechanism through mobile phones and unlike other methods of fund transfer, it is available 24/7 even on bank holidays and Sundays. It includes the pros of both NEFT and RTGS allowing users to send money instantly without any minimum transfer limit. There are options to carry out Person to Account(P2A), Person to Person(P2P) & Person to Merchant(P2M) transactions from mobile, Internet banking or ATMs.

There is no minimum transfer amount limit but the maximum limit is restricted to Rs 2 Lacs.

Service charges vary from Re 1 to Rs 3 + GST
One of the things that come to mind when you use online money transfer is what method should you use and why? The use of money transfer also differs from person to person, when I go to the bank I see most people use NEFT, businessmen use RTGS and the youth use IMPS. After looking into the contents of the first thread I can figure out why this happens.

Normally, business owners use RTGS because they have to transfer a large sum of money which is usually higher than Rs. 2,00,000. They need that money to instantly get to the person at the other end because once the person receives the money he can move the business forward.

Most people like me use NEFT because there is no minimum limit for cash transfer. For example if I have borrowed some money from my friend and I need to repay him I can use NEFT. NEFT does come with a small problem that the cash transfer usually does not reflect instantly in the beneficiary account. It is because the transfers are processed in 23 batches which are half-hourly.

Finally there is the IMPS which requires you to have the MMID or Mobile Money Identification Number which is a seven digit code identifying the recipient. You also need to have the mobile number of the beneficiary. This system has a cooling period of when you add a beneficiary. The cooling period means for until 5 days your transactions are limited to a certain amount. The best thing about IMPS is that the transfers are not bound by bank operating timings like they do with NEFT or RTGS which have holiday periods too.

Apart from that ease of access is also a criteria for choosing your online transfer. I would like to continue this discussion with the forum as to what they think is the best method and which bank has implemented these transfers in a manner that is easy to use and understand.
I always had this question in my mind and always scratched at the surface while reading about it online and since it's a very low amount that I'm usually transferring to friends, I always opted for NEFT.

So if I understand this correctly know, the key takeaways are these -

1. For smaller amounts like Rs. 5000 or Rs. 10000, I should go with NEFT, but recipients will have to wait to receive it. So I have to plan in advance and can not transfer at the 11th hour.

2. If it's an amount between Rs. 2 to 10 Lakhs, I should go for RTGS and money will reflect in the recipient's account in 30 minutes.

What I don't understand or need a bit of clarity on is -

Can we make online transfers from/to banks during bank holidays in India? Does IMPS work on bank holidays as well?

PS: I think presence of digital wallets is a real game-changer! I almost always think of PayTM, FreeCharge of PayU when transferring small amounts to friends. 😎
I prefer NEFT over others. The reason is various services like paying for e-challan, college fees and especially VISA fees where one requires a reference number in order to validate the transfer of fund is only generated and happens quite easily in case of NEFT than that of IMPS. IMPS is processed instantly, however, it is not useful in case of paying application or college fees because the accounts department in several institutions lacks the facility to process the reference number. Demand draft and NEFT are still the best mean possible for such cases.
Further, I believe IMPS will soon become extinct as UPI is taking both pace and a good shape in India. For small transactions, it is quite easy for people to pay money using UPI based wallets and mobile number rather than carefully handling a long account number of the payee.
Further, the benefits of using the UPI based wallets is that they provide rewards and cashback rather than taxes which are being deducted in case of IMPS. The only downside of UPI is limited transaction and very frequent failures which occurs often if the bank servers are down.
I am quite interested to know how certain services like VISA Paywave and NFC based payment system works. I have seen an ad by SBI that they are soon going to revolutionize the payment services and methods. They look quite fancy but I never tried them.
@Dipankar Ganguly
have you used any of such payment methods? Will be interested to know the experience of others as well.
Question: What's the frequency of RTGS settlements? Is it 1 hour or 30 minutes?
Kaustubh Katdare

Question: What's the frequency of RTGS settlements? Is it 1 hour or 30 minutes?
It is almost instantaneous but in case of delay, one can surely expect the funds to get credited within 30 minutes.
more info regarding RTGS can be found
here