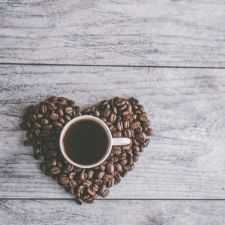 Coffee Room
Discuss anything here - everything that you wish to discuss with fellow engineers.
12893 Members
Join this group to post and comment.
Delhi-based student exploited Amazon's return policy to make lakhs!
Just came to know about a fraudster who duped Amazon by as much as Rs. 50 lakhs (Rs. 50,00,000) by exploiting their return policy. The police has already nabbed the 21-year old boy and have recovered multiple high-end smartphones and about Rs. 10 lakh in cash. The way this boy operated his scam is quite interesting.

Modus Operandi

The boy would order a high-end smartphone from Amazon, and chose 'Cash on Delivery'. He'd ask the delivery boy to deliver the phone to him nearer to his actual address and paid cash. Now, within hours of receiving the phone, the boy would inform Amazon's customer support that he's received an empty box!

Now, Amazon, never bothered to check if they delivered an empty box or not. They simply believed the boy and returned the entire amount to his account. The boy would then sell the phone in grey markets and make money. He'd then buy a new phone with the same technique and repeat the cycle to make even more money.

The boy got large number of SIM cards through his 'setting' with a local mobile SIM card dealer and used these new phone numbers to create multiple accounts on Amazon. After Amazon discovered that something was wrong, the began an internal enquiry and informed the police.

These are the 'smart crimes' of the modern days. What do you think?
So shocking to hear. Every thing has a good and bad side
One of the reasons that this crime took ages to catch is because of Amazon's internal policy about missing things. Instead of tracking down the missing package they offer refunds. This happened to me once in the last month. I had ordered an energy drink on Amazon India and the delivery boy marked it delivered even when it had not reached me. I reached out to Amazon and told them about this and they immediately told that they would refund my purchase. The next time it happened was just two weeks ago when a rather expensive AmazonBasics product that I had ordered was falsely marked as delivered by the same delivery agent who had messed up my last order and they offered excuses and a refund. Since I needed the product before a trip, I informed Amazon that I need that immediately. They initiated an enquiry and secured the undelivered product from the delivery guy and had another guy deliver it to me as soon as possible. Once you force Amazon to take action they do and after this incident of Rs. 50 lakhs loss they have surely learnt their lesson.