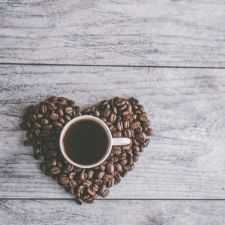 Coffee Room
Discuss anything here - everything that you wish to discuss with fellow engineers.
12889 Members
Join this group to post and comment.
Current Practice of Civil Engineers in India!!
Hello Respected members,
Myself Pratik. I am based in Gujarat, India.
I have just completed my post graduation in structural engineering and am a fresher currently.
I would shortly start practicing in the industry.
This evening I was having a talk with my cousin who is also a civil engineer and is serving as structural engineer in oil & gas sector (private MNC) since last 12 years.
He asked me about my career interests and my future plans.
I told him that i am interested in infrastructure sector (buildings, stadiums, bridges, etc), and railways sector and as far as my future is concerned I am willing to put hard-work and would like to gain pure knowledge and expertise in these sectors, solve engineering problems and may would start my own consultancy someday.
I was also concerned about providing pure service to the society since there have been cases of failure of structures, especially Bridges.
He was cautious about such incidents and warned me that these sectors are handled by govt. officials and so have lot of corruption and it may happen that you may provide safe and precise design & detail of the structure but it may not be followed by the contractor at the site due to personal financial benefit. They are also supported by corrupt govt officials. He also warned me that doing business in this sector would be very difficult if you want to do it without corruption. And you may end feeling helpless and regret entering into this business 10 years later.

Being a fresher I was too naive and unaware about the current practice actually happening at the site. And so i couldn't comment anything he said. I am totally unknown about the dealing that happens between contractor, govt officials and consultancies.
I am concerned about my future as lives of many people would be at stake if my designs are not followed at the site.
I am aware that there are many experts in this forum working ethically in civil & structural engineering industry.

Can anyone let me have an in-sight about the current practice that is happening in India in design & construction of structures (bridges, flyovers, railways, buildings etc).
Is the process followed ethically?
I am totally against corruption. Is it advisable to do business in infrastructure & railways sector in India after gaining sufficient experience (may be in 5-10 years)?
What career advice would you give to me as fresher structural engineer?
Your concern on integrity is commendable. Generally large projects like airports, dams and bridges are awarded to big players like L&T, Tata and such. It need not matter what transpired before the contact was awarded. After it is awarded, the contractor will adhere to the approved design and ensure a proper execution as they have to protect a global reputation. One will be quite safe by joining such agencies.
Well For more information regarding structural and civil engineering you can click this link CRB Tech Civil Design Training - One of the Best Civil Design Training Institute in Pune which will give various information on similar topics.Thank you.