CrazyEngineers IO: New App Sneak Peek
I hope you are doing well. While we are busy getting our next quiz ready on CrazyEngineers IO Quizzr, I thought of offering a sneak peek at the brand new app we are currently developing.
The app solves an important problem for engineers who are organizing event in their college or organization. Let me share a screenshot that, I think, has enough hints. Can you make a smart guess what this app is about? Let me know by replying to this thread.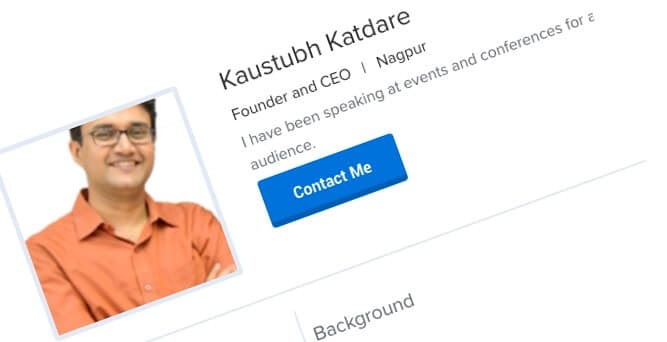 (From App user)
Dear Mr.K.Katdare,
We are SMITE - Small and Medium Industrial and Technological Enablers, Megapur. Ours is an not for profit organization helping young go getters to get to where they want to go. We are arranging a two day workshop for neograduates and about to be graduates, who are adventurous enough to strike out on their own.
As you know the Miitelstand kind of enterprise has a lot of promise for India.
While we have set up a good agenda for the workshop, we are stuck with finding an appropriate keynote no nonsense speaker, who firmly believes in the values SMITE is trying to propagate and who has no hesitation in kicking the somewhat timid ones in the butt to get them moving in the right direction.
From the KEYNOTE app of Crazy Engineers we find that you would be the ideal person to kick start this maiden programme.
We earnestly request you to please consider this favourably.
Please mail me or call me for finalizing details.
Tentative programme details are enclosed for your consideration.
With Regards,
I.M. No One,
Head Bludgeon, SMITE, Megapur
Only logged in users can reply.