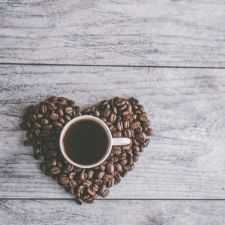 Coffee Room
Discuss anything here - everything that you wish to discuss with fellow engineers.
12838 Members
Join this group to post and comment.
Computing in Scotland
Hey all,
I'm part of a group formed by 12 universities in Scotland which is trying to combat the massive decline in people graduating with a computing science degree - not only in Scotland, but around the world. The main problem is the lack of awareness as to what computer science is and the industry around it. The vast majority of people think it's a poorly paid, monotonous, geeky job and everything is being outsourced overseas.
It's really not and we need to change this image. I know I'm doing this from Scotland but it's a worldwide problem. If you can think of ways to help change this image that would be awesome. We could try and brainstorm a few here. Slogans or images or anything. Fun things, silly things, crazy things but not illegal things.
In the meantime we've set up a website at
www.computingscotland.org
which if you've got the time would be great if you could give me any feedback.
Thanks 😀
What do you mean by "Geeky job"?
Hi Spl1nter,

Good to hear that your group is concerned about decline in the number of CS graduates. I'm sure all CEans would like to help you in your mission. I'd like to have further discussion about this through email. Shoot a mail to me at admin [at] crazyengineers [dot] com

Awaiting your response,

-The Big K-
PS: CS Engineering section is limited to discussions related to ideas/problems related to Computer Science. This thread will be moved to IDEAS section.
MaRo

What do you mean by "Geeky job"?
Well I'm a geek in that I have a keen interest in computers and programming but the term geek also has bad connotations with it depending on the audience.
A person regarded as foolish, inept, or clumsy.
A person who is single-minded or accomplished in scientific or technical pursuits but is felt to be socially inept.

A carnival performer whose show consists of bizarre acts, such as biting the head off a live chicken.
(And no, I didn't make up that last one!!!)
Someone who bites the head off a live chicken is crazy. Wait.. isnt this place called Crazy Engineers? Whoops 😛

Hows things in Scotland? I visited Inverness once, beautiful and very cold place, haha. Just checked out your website. Its great man.. hope it works out. We have quite a number of CS members here I think.. you've come to the right place for ideas 😉
Scotland's good cheers 😀

I've never been to Inverness myself. When I head up to the north it's generally the west coast I go to. Some beautiful beaches up there and great scenery.

Thanks for the comment about the website 😀 We're still refining it and hope to bring in more features and content over the coming weeks and months. Of course, we'd love CE to help with this! I've been in touch with The_Big_K so hopefully we'll be able to see what we can do 😁