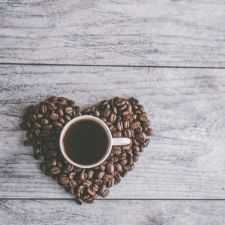 Coffee Room
Discuss anything here - everything that you wish to discuss with fellow engineers.
12889 Members
Join this group to post and comment.
China On The Verge Of Launching Its Second Advanced Space Lab - The Tiangong 2
Call it a Chinese leap to catch the spot or a scientific extravaganza, keeping its promise to the best intent China is ready to launch its complete new laboratory in space within next week. Named as Tiangong-2, it is the second Chinese space-based laboratory and a true successor of Tiangong-1. As per the press release of China Academy of Space Technology, the highly equipped station combined with its carrier rocket was taken to the Jiuquan Satellite Launch Center in northwest China on Friday.
According to the source, the process of transferring the whole system from its assembling center to the launching station demanded 90 minutes. After a successful transfer, the primary check-up has been completed by the experts who were transferred separately. Before the launch, the lab and the rocket combo will have to pass a series of tests to ultimately take its specific space.


China To Win Its Big Space Out There With Its Tiangong-2 Space Laboratory
​
Owing to its 60-ton modular space station, the lab would focus on aerospace medicine, refueling technologies, on-orbit maintenance and space station technologies. Relating to its specifics, Tiangong-2 would be placed in an orbit of 393 kilometers above the Earth and will study fields including but not limited to physics, biology, fluid mechanics in microgravity, space science. Plus, the lab was crafted to carry out an ocean study, running a high-precision topography of the oceans to receive insights related to Earth's gravity field.
Although dimensionally same, the robotic cargo vehicle named Tianzhou is what differentiates between the Tiangong-1 and 2 variants. The module sports an APAS (Androgynous Peripheral Attach System) docking port which would push the system to attach with its aforementioned add-on part. Additionally, a robotic arm developed by China Academy of Space Technology was also attached to the system.
Point to be noted, the predecessor lab Tiangong-1 initiated its work in 2011 and fulfilled its services earlier this year. In its lifetime, it got connected with Shenzhou-8, Shenzhou-9 and Shenzhou-10 spacecraft and was associated with various projects. The newer Tiangong-2 has facilities to help sustain two astronauts to live in space for 30 days and like its predecessor can dock with manned and cargo spaceships.
Source:
China Academy of Space Technology