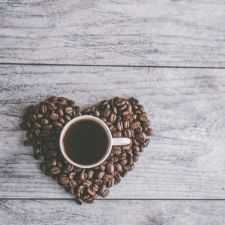 Coffee Room
Discuss anything here - everything that you wish to discuss with fellow engineers.
12829 Members
Join this group to post and comment.
Ccna
i m doing engineering in electronics & communication. i have given 4th sem. exams in may. m not really interested in programming. should i go for CCNA?? i don't no much about networking a sof now. please guide me. can i prepare for it myself as i won't be able to bear the cost of joining an institute. if yes then how and where should i start from??
Moving the post to General Help section.
CCNA is easier without attending any courses.
I would suggest try some brainbench certifications as well. Those are free.
Let me tell you. almost 70-80% of fresher which come to interview has at least 2 certificates (CCNA + MCSE). So if you could find some other less common certificate in your area, you will get higher visibility.
Hi..not to worry, i provides some guidelines here...

CCNA certification is a basic level networking certification of Cisco for amateurs interested in networking field. It deals in basic skills of networking which mainly requires the knowledge about installation, configuration, operation and troubleshooting of switched networks. If you are aspiring for accomplishing this CCNA Certification, then you must be well acquainted in dealing with the troubleshooting of small domains such as LAN (local area network) ,WLAN (wireless local area network) etc. You should also have a fair knowledge about working of the protocols, such as Serial IP, Frame Relay, IP RIP, VLAN's, IGRP, Access Lists and Ethernet.

CCNA Certification cannot be considered to be a pure and safe entry in Cisco certification; you should be very well aware of the fact that it's just the first step of the ladder in Cisco certification to become eligible for other higher certifications such as CCSP, CCNP and CCIE. To prepare effectively for this certification, you can get books or test engine CD's online and if you are planning for training or a course, it would be an added advantage. In order to successfully accomplish CCNA certification, there are two ways and you can choose any one out of it.

Basically, there are two exams, which need to be cleared for completing this certification. Either, you can appear for each one individually or you can go for a combined one. If you select the first option to appear for individual papers, then you have to solve 45-55 questions in 75 minutes in first exam known as ICND1, which is just an introduction. The second exam is ICND2, which consists of 40 -50 questions and the total duration to complete this one is 60 minutes. If you want to go for the combined exam, then you have to solve only 55-65 questions in 90 minutes duration. It takes three years to get the CCNA certification, if you appeared for individual exams.



-----------------------------------------------------------------------------
moorvidya

Hi..not to worry, i provides some guidelines here...

It takes three years to get the CCNA certification, if you appeared for individual exams.
I thought CCNA certificates were valid only for 3 years, after which a renewal or up-gradation to a next level is required. I also heard that CCNA+CCNP has good scope in Networking field.
@ atf

CCNA can be given as a composite exam ( expires after 3 yrs) or as two exams - ICND1, and ICND2 - each of them expire in 3 yrs .. so give ICND1 -- and you can appear for ICND2 within next 3 yrs as an upgrade. So thats the plan.
With dumps everywhere, getting ceritifiation is not hard ( for many people), but it does take its own course when you do it by self study.
and from where can these certifications be done?? from any institue or onl9?
ayusha patnaik
u can obviously do it from both online preparation will b a bit harder than the institute one as they have hands-on experienced trainers, so to better understand join some institute and they will let u know how to score good