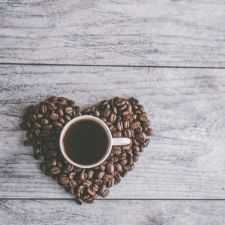 Coffee Room
Discuss anything here - everything that you wish to discuss with fellow engineers.
12838 Members
Join this group to post and comment.
Can We Do Serious Work While Listening To Music?
Music has been proven to enhance productivity and have a positive effect in human mind. I want to ask all our CEans whether they think that serious work can be done while listening to music. My humble personal opinion is 'no'. You can't multitask if you want to focus. The mind shouldn't deviate from the main task if you're seriously doing something.

But then, you might just keep playing some music in the background, in the low volume and concentrate.

What say you?
I have seen that it works differently for different people. Some of my friends are able to complex mathematics problems only while some music is playing in the background. 😘
It surely works for me. I tend to remember better when I study and work goes well when I'm listening to music. Oh and make sure you listen to music that you like, else it could be nerve racking.
Here's a research work on it.
https://musicatwork.net/
Whenever I do any grind work, like assignments, a little music sure does help.
music gives positive vibrations around us. But it wont work out when we do a serious work.

For me, when I play chess as well as listening to music.. I will surly lose the game (I lose my concentration) .
But, if I do certain works like cooking, cleaning. Music helps me a lot at that time and I cant be without music at that time.
Same goes with me. I can solve complex maths problems only with my headphones on 😁 Otherwise I get bored easily...
Nick_Sharma

Same goes with me. I can solve complex maths problems only with my headphones on 😁 Otherwise I get bored easily...
during maths exams????😛
I guess it depends on the individual. For some people its easier to concentrate while music playing in the background. A lot of surgeons play classical music in the OR. But personally, i dont think human mind's efficiency has anything to do with music...😛
I used to listen to music while working on assignments. But I can't concentrate on my reading. And again I can code listening to music

(sometimes I do in my office

😁) Instead of having a cup of coffee to refresh, Why don't we have one Full Josh Energetic song? 😀
Coding, Writing Okay. But Reading, Designing needs much more concentration which I can't do with music.
Listening itself is serious work! 😕
Ya ,concentration always accompanied by pleasant mind . To have pleasant mind we do what we like (listening to music) to concentrate .

Oops looks like I growing old ... 😲
Definitely I always do programming while listening music , it makes my task more easy