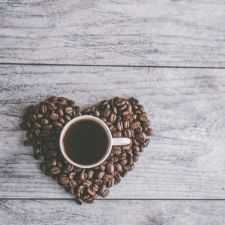 Coffee Room
Discuss anything here - everything that you wish to discuss with fellow engineers.
12829 Members
Join this group to post and comment.
Can CE be instrumenal in changing the attitude of free lunch seekers?
The question is 'can we'? I've my own doubts!

It really hurts to see young engineering students seeking ready-made stuff. Some are so careless that they ask for free presentations & code. Some want ready made circuit diagrams.

I remember our moderator CEan - Ash and I were chatting on this issue and I had mentioned "The donkeys will be donkeys. We should keep our focus on the horses". Meaning, let us ignore the free lunch seekers. We should keep our focus on talented, innovative engineers. Because they build tomorrow.

Can CE bring a change in the attitude of such (free lunch seeking) engineers? If you think yes we can, tell us how. You may post any crazy idea. If possible, we'll implement it.

Anyone?
Firstly,
It should be made very clear that we are don't encourage or support any such requests which ask 'code' 'paper/project presentations' how much ever urgent it is.
if all of the existing CEans abid to this that would repond back to such free bie seekers stating"hello xxx, we here in CE donnot encourage easy results or results without efforts, please show us your efforts and we are ready to help out"

we cannot personally change thier attitudes or mind sets, but atleast we can expect that gradually poeple in CE will atleast keep in mind that we dont support or answer such queries
I believe we can change their attitude, by leading by example.

😛

We cannot assume people are the way they are from the outside. Perhaps by doing something inspirational or motivating, they will break their outer shell and have a paradigm shift of their attitude. Thats normal, we all face it some point in our lives.
Yep, I like the concept of leading by example.

I believe if we try to build projects with the help of CEans and have the creative minds among us help with the innovation; we can definitely change the attitude.
while there will always be many people whose heart is not in it for various reasons, many others just need an inspirational spark to ignite the passion of engineering (or whatever). We can be ambassadors with matches.