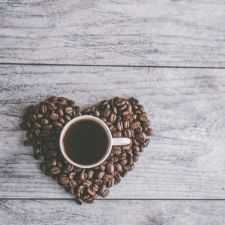 Coffee Room
Discuss anything here - everything that you wish to discuss with fellow engineers.
12758 Members
Join this group to post and comment.
Cambridge Technology 'Unikernels' Promises To Make Operating Systems Faster, More Secure
Internet of things (IoT) devices collecting personal data and applications more securely and efficiently to be made possible with 'Unikernels' - the technology being currently developed by a Cambridge spin-out company, Unikernel Systems. Unikernels are specialised, single-address-space machine images constructed by using library operating systems. The miniature, potentially transient computer modules are specialised to undertake a single task at the point in time when it is needed. Their reduced size makes them far more secure than traditional operating systems, which could be started up and shut down quickly and cheaply, providing flexibility and further security.

With the gargantuan increase in the amount of data that is stored and processed as more and more number of devices are connected to internet, the development, boosts a total rethink of cloud infrastructure. Unikernels provide the means to run the same application code on radically different environments from the public cloud to IoT devices, Dr Richard Mortier of the Computer Laboratory, was quoted as saying.
The storage and processing of data is increasingly done today by Virtual Machines which can be moved across real machines within data centres in response to overall user demand, being able to handle a wide range of jobs from different types of user. However the inherent flexibility can come at a cost if their virtual operating systems are the generic Linux or Windows systems. These operating systems are large, complex with issues of security at stake owing to their relatively large 'attack surface'. Researchers hence started restructuring Virtual Machines (VMs) into flexible modular components in 2009. These specialised modules – or unikernels - are in effect the opposite of generic VMs, designed to undertake a single task; they are small, simple and quick, using just enough code to enable the relevant application or process to run.
The small size of Unikernels comes with the added security benefit of being less prone to malicious attack given their miniature surface; and better differentiation of different data processing tasks in order to limit the effects of any security breach. They shrink the attack surface and resource footprint of cloud services. The resource use within the cloud is metered and charged, enabling considerable cost savings to end users.
This development in Operating system technology of our times is still in its nascent stages but sure holds a promise to revolutionize the way we use cloud computing.
Source:
University of Cambridge