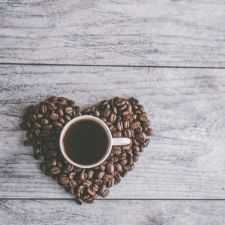 Coffee Room
Discuss anything here - everything that you wish to discuss with fellow engineers.
12892 Members
Join this group to post and comment.
BlueSpin Bluetooth Fidget Spinner To Go Live On Indiegogo Soon
The best selling toy of this year has got a major makeover with the BlueSpin, the world's first fidget spinner with Bluetooth capabilities. The BlueSpin has been created by a start-up based in Italy. The BlueSpin comes with its own smartphone app that works on both Android and iOS. The BlueSpin app lets you keep a track of the number of spins, tricks and speed of BlueSpin. The BlueSpin app awards you extra points if you perform tricks such as changing hands while spinning. Inside the BlueSpin you can find a LED light, a 3.7V 230mA non-rechargeable removable battery which runs for an entire year, a CPU, Bluetooth sensor and touch sensors on the top and bottom.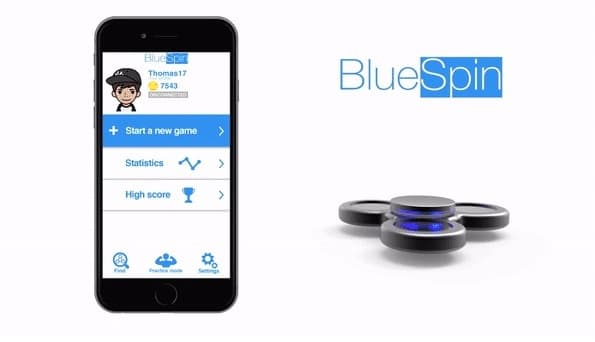 ​
The BlueSpin app is also social in nature. You can chat with fellow fidget spinner enthusiasts and show off your high score and skills. You can even compete with others and share your wins on social networking websites like Facebook and Google+. Even though the sensor list does not list a GPS sensor you can use your app to find your misplaced BlueSpin. Sadly there are no noise transmitters or beepers on the BlueSpin which means if you have lost the BlueSpin somewhere in the house you will have a hard time looking for it. The BlueSpin comes with an exorbitant price tag, $49 or Rs. 3160. BlueSpin has sought the help of Indiegogo for its crowd funding campaign. The campaign is not live yet but we know that the company is planning to raise $20,000. If you become a backer you have to wait for September 2017 to get your hands on one.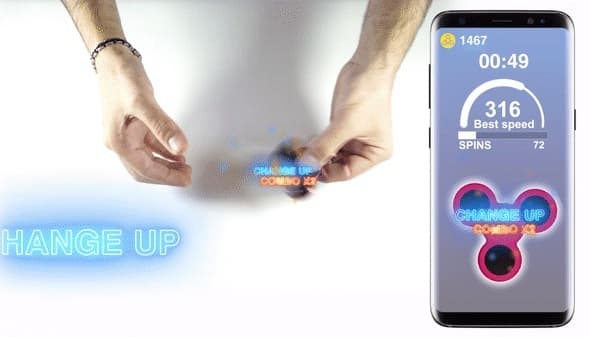 ​
The year 2017 will go down in history as the year the when fidget spinners became a trend. The fidget spinner which is currently being advertised on unproven claims to help people who have trouble with fidgeting or people who suffer from ADHD, autism or anxiety by acting as a release mechanism. The fidget spinner became popular with everyone even those who don't have any problems with fidgeting. The toy which can be bought for as low as Rs. 100 became a staple in everyone's hand. The trend became so popular that you can find virtual spinners as mobile apps. Even Google jumped on this bandwagon with the spinner Easter egg. Spinners have even found enthusiasts who perform tricks and they are even more obnoxious than people who take vaping seriously. The BlueSpin Bluetooth fidget spinner has taken the trend to newer levels but it remains to be seen if we progress even further or the trend dies down before the year ends.
Source:
BlueSpin [Indiegogo]
via
The Verge