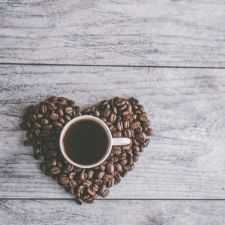 Coffee Room
Discuss anything here - everything that you wish to discuss with fellow engineers.
12890 Members
Join this group to post and comment.
Best laptop cooling pads in India
Overheating is a very common problem especially with aging laptops. It can create a lot of issues and interfere with its usage by abruptly shutting it down and in extreme case may lead to a burnt-out motherboard.
One way to solve this problem is by investing in a good laptop cooling pad which directs cool air from outside into the exhaust vents of your laptop.
Here are some of the laptop cooling pads which I have come across in the leading Indian e-commerce websites:
Here are few others from Cooler master available at the
Amazon India Global store
.
Do you guys have any other suggestions? And also what are the parameters I should check before investing in a cooling pad? Please let me know in the comments below.
Laptop cooler are available in plenty in the market and thanks
@Dipankar Ganguly
for picking out the best ones for us.
I have an alternate suggestion though, why not use the new innovation to cool your laptop. They only requirement is that your laptop must have a vent on one of its sides. Normally gaming laptops have a vent on the left side to expel hot air from the increasingly hot CPU and graphics card. In this case you can use a new type of laptop cooler that has a vacuum fan to draw out the hot air and cool your gaming system much quicker and effectively.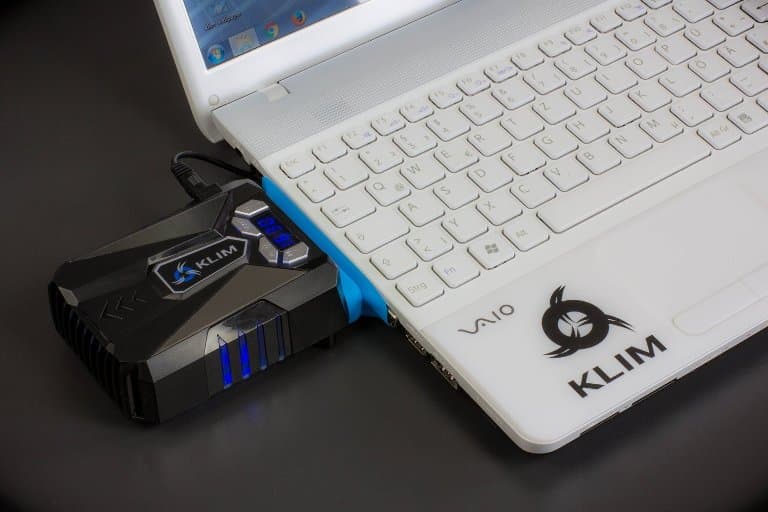 ​
The picture that you can see above is a generic one and that sticks different size vents. These devices are usually USB powered just like any other cooling pad and you can set the cooling fan to operate in either automatic or manual mode. They may also have a temperature display so that you can know how hot the system is and how effectively it is cooling it.
I have listed three different ones that I could find from Amazon India. They are a bit more expensive than ordinary laptop cooler and require you to have a side vent on your laptop.
I think that most of us won't be willing to spend more than Rs. 1000 for a laptop cooling pad. Therefore, if we really want to make a list of the best cooling pads, they better be under Rs. 1k. People are asking for suggestions for the same too -
(See this:
Please suggest the best laptop cooling pad under Rs. 1000
)
The internal fan systems in present day laptops more often that not, FAIL to deliver. They simply haven't kept up with the demand of fast and improved processors and hence our laptops end up heating. I think an important thing to consider before buying a cooling pad is to check the position of vents on your laptop. The best cooling pad in town would be worthless if it doesn't have a suitable fan position.
Before buying another thing one should make sure is the internal cleanliness of your machine. Most authorised service centers will clean your laptop inside out and that can significantly reduce your laptop's heating problem. This is a MUST-DO before buying a laptop cooling pad.
Tarkan's laptop cooling pad with fan control switch and multi-angle stand looks like a really good option. It's available on Amazon for Rs. 999. Good value for money.
I guess most of those who have used the laptop coolers will agree with the fact that after a certain time, those cooling devices do no good. Cheap laptop coolers that come under Rs 1000, produces a temperature difference of only 2 degrees. Plus the cooling fans draw more power out from your laptop or any other external powering devices. So I think rather than wasting your money on cooling pads. Try the following two solutions -
1. Apply thermal paste - Generally, laptop manufacturers apply thermal paste on the laptop's GPU and CPU for effective heat conduction via the heat sinks. But eventually, after a year or so, the thermal paste dries up and causes problems in effective heat conduction. I will also suggest using some thermal coatings and pads over voltage regulators because they also generate heat and the heat from those regulators are not properly drained by the heat sinks.
Talking about some thermal paste - my personal favorites are Arctic Silver and Cooler Master's Thermal Solutions.
2. Try under-volting your laptop cores - Though I haven't tried this one, one of my close friend has tried this in front of me on his ultra-book and I think it showed instant results.
For those who don't know what under-volting is? Your CPU uses more current and voltage than its threshold level. Undervolting causes adjusting these current and voltage values thus reducing heating and throttling of the fans. Don't worry, it has no effect over CPU performance. There are many softwares that help to do undervolting in your PC's and Laptops. My suggestion will be - Intel XTU because it is easy and user friendly.
Tech reviewer Dave Lee has explained both the solutions in a comprehensive manner in his video which is as follows -
Excellent solutions from
@Amit Kumar Jha
. But what I feel, these things cannot be done by everyone. There is always an element of risk in both of these methods. But yes, if everything goes fine these are 'the best' methods to save your overheating laptop from getting fried.