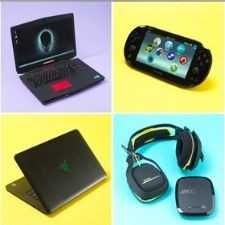 Gadget Geeks
Discuss all electronic gadgets - ask questions, doubts, troubleshooting tips et al. to fellow gadget geeks.
574 Members
Join this group to post and comment.
Auro 2k12 at Baselios Mathews College of Engineering, Kollam on Feb 23, 2012
Auro 2012
is a Technical Fest organized by Baselios Mathews College of Engineering, Kollam.
Aura- the light source.
How often have you been in a fix? Broke a pipe and waiting and whining to fix an appointment with a plumber.. standing long queues to get things done.. Our generations must be empowered to work and develop on their own.
As the population is rising, you wont find solvers for your problems.. We become unrestricted thinkers, doers ad what not less.
Empowering the nation's youth to be DIY's. In this digital era, technology is ultimate. Our aim is to use this Science and Technology at its full potential to make out world a better place to live in.
Here, Aura is knowledge and knowledge is infinite. Get ready to unleash your power of knowledge!
Events
:
Metal Rock Conjecture
Cyberscapes
Pixels
CAD Developing
Simulating Ideas
Reflectionz
Quiz
Hack Attack
Media Wave
JAM
Cirquil
Archon
Building Blocks
Cyborg
For more details, queries and registration; visit their website: https://www.aurabmce.in/