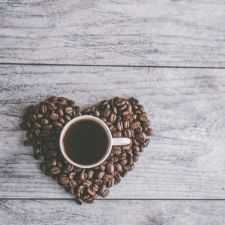 Coffee Room
Discuss anything here - everything that you wish to discuss with fellow engineers.
12889 Members
Join this group to post and comment.
AMD's latest release: the Ryzen 5 series of CPU's is all set to take on Intel's core i5
How will you feel to gift your desktop a head start, injecting the most powerful booster at this time? Sure enough, Advanced Micro Devices, Inc. aka AMD, the well-known American multinational semiconductor company from Sunnyvale, CA had an announcement for you, which if you have missed, we are here to present that. AMD Ryzen team has recently unveiled Ryzen 5 series of CPUs that comes in Ryzen 1600X, Ryzen 1600, Ryzen 1500 and Ryzen 1400 variants with specifications etched aimed at the all-in-one market including home and business purposes.
The newborn Ryzen 5, however, is an underdog if we compare it with the Ryzen 7 product line-up. Since the price also comes crawling with its offerings, AMD has given a thought over people's expectation and released a little inexpensive deal in the form of Ryzen 5 to captivate the likes of a common man. Featuring Prey, A 2017 released video game developed on CryEngine, the Ryzen 5 seems to be perfect for video games. Also, it can be a terrific performer in terms of streaming content, playing simultaneously and dreaming in VR.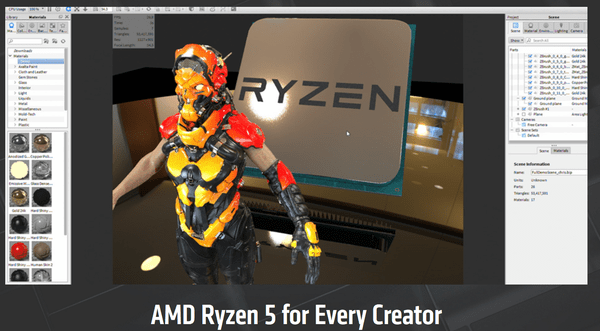 ​
Based on Zen core architecture, the CPU follows a high- throughput and a low-power design to optimally run home computers. Also, the CPU includes the newly designed SenseMI technology, a machine learning approach to customizing its behavior suited to drive your causes. With an option to download the AMD Ryzen Master tool, you can further monitor your usage and set a plan to raise your upcoming high-performance duties.
Priced at Rs. 18,199 and Rs. 15,799 respectively, Ryzen 1600X and Ryzen 1600 model sports a hexa-core structure each capable of running two threads per core ( total 12 threads ). The former boasts of a 3.6 GHz clock set up with 4.0 GHz Precision Boost whereas the latter one is made to run on 3.2 GHz clock rate with 3.6 GHz Precision Boost. Packaged with the AM4 platform, the 1600X version is the only in Ryzen 5 1600 series that doesn't come up with a stock cooler. With a 95 Watt TDP, the CPU supports Extended Frequency Range (XFR), a technology that analyses your system before it overclocks it beyond 4.0 GHz. More like a safe switch, this is what saves the variant from having a cooler whereas the 1600 version comes with a Wraith Spire cooler.
The Ryzen 5 1500X and Ryzen 5 1400, both feature a quad-core structure with the former having 3.5 GHz clock rate with 3.7 GHz Precision Boost whereas the latter is ready with 3.2 GHz clock rate with 3.4 GHz Precision Boost. Both allowing a TDP of 65 watts, the former features both XFR, and a Wraith Spire cooler, but the latter one is packed with an AMD Wraith Stealth cooler.
The recent innovation from AMD's incubation is well equipped to pit Ryzen 5 1600X against Intel's Core i5 model, the 7600K. Having quad core inside, and 4 threads, AMD 1600X can actually perform better as proven in multiple test cases. If you allow your pocket to spend Rs. 20,000 for a better CPU, you may bet on the new product.
Watch AMD Ryzen 5 story here:
Source:
AMD