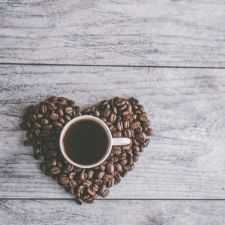 Coffee Room
Discuss anything here - everything that you wish to discuss with fellow engineers.
12793 Members
Join this group to post and comment.
Acer Takes The 'Gaming' Plunge In India With Its New Predator Series Of Products
The latest announcement from Acer India has loads in store for hardcore gamers. For the first time, Acer has launched its flagship predator game series consisting of a desktop, laptop, notebook, tablet and a projector in a bid to produce the ultimate gaming experience. With this move, Acer has showcased its interest in the alternate gaming industry and related tech gadgets.
S. Rajendran, Chief Marketing Officer at Acer India, revealed that the Predator series takes care of every aspect that a gamer desires. It delivers an epic and immersive experience to the user and grants excess control. He added that Indian consumers, day by day are taking interest in the media and entertainment sector, especially in gaming which has already hit the US and Europe markets . This sudden introduction into a totally unique genre appears to be an integral part of company's current business strategy.
The offered products include several latest technical tweaks that increases its value and style. The product list along with summarized specifications are given below for convenience.
1.
Predator Desktops
: From outside, all the products in this category resemble an arrow coupled with a bug skin. Available variants include predator G6 and predator G3. Both have a style "Turbo" ON button and both support virtual reality. Powered by the 6Th gen Intel core i7 processor, both desktops are packed with NVIDIA GeForce graphics card. They sport an overlocking mode and IceTunnel bi directional cooling system to minimise the heat when the machine is running in turbo mode. The complete system can be monitored using the Predator Sense hub. Extra tools include the SteelSeries APEX RAW keyboard and the SteelSeries Sensei RAW mouse. The desktop supports the latest Windows 10 OS.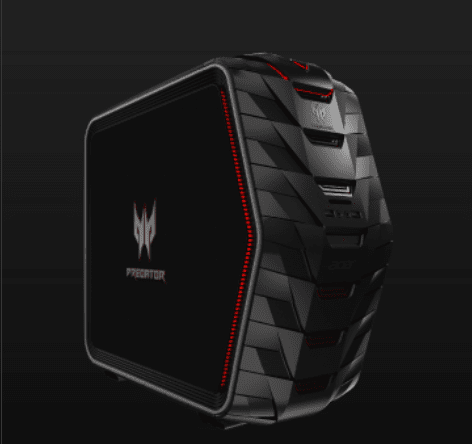 Predator Desktop G6
​
2.
Predator Laptops
: Predator 15 and Predator 17 are the newest gaming laptops that comes with a cooler module and dust protector. Named as per their respective screen size, the laptops possess a Master cooler which comes in two modes, among which FrostCore handles the side effects of intense gaming session. The DustDefender passes air using an alternate flow system depending on exclusive Acer AeroBlades, an ultrathin 0.1 mm all-metal fan which supports advanced aerodynamics. With a flexible backlight, the keyboard system has room for accessories such as a headset, a mouse, a mousepad and a utility backpack. Powered by the I7 intel processor and a NVIDIA GeForce graphics card, the laptop comes with a Rs. 1,79,000 price tag.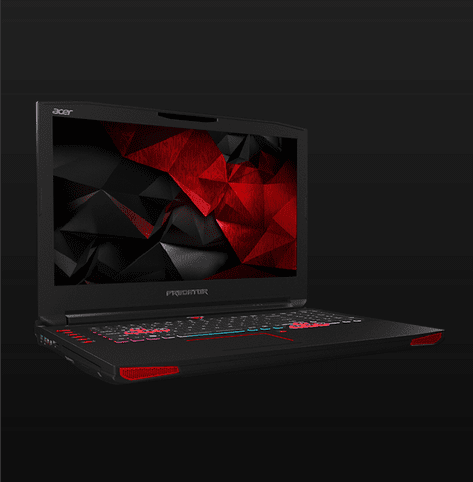 Predator 17
​
3.
Preadtor Tablet
: Acer has shown creativity with the mini-monster Predator tablet by allowing it to support a set of supportive elements, significant to video games. The USP being Predator Quadio, the four corner speakers of the tablet redefine the surrounding sound quality and doubles the fun. It sports a Predator ColorBlast and Predator MediaMaster which enhances the graphics quality and boosts them according to requirement. Two Haptic motors are intentionally incorporated inside, to escalate the user experience. The system features an Intel Atom X7 processor, Intel HD graphics card and a supportive 8 inch HD screen.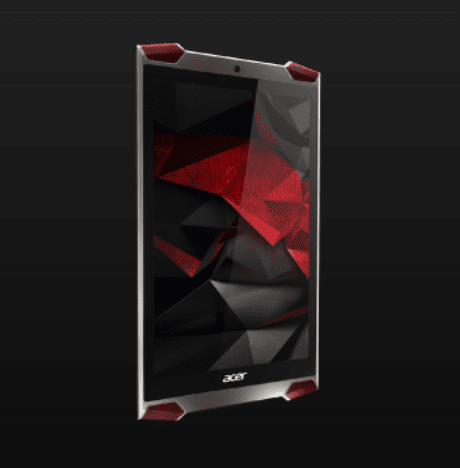 Predator 8
​
4.
Predator Monitors
: Currently available in 3 distinct variants namely X34,Z35 and XB1. The X34 is the most pronounced spin-off of cutting edge gaming technologies. As reported in their official webste, this ought to be the first curved gaming monitor supporting a cinematic 21:9 aspect ratio for enlarged viewing. This comes along with the latest IPS panel technology and NVIDIA GSync technology which doesn't compromise with screen and speed cohesion. It also has a USB 3.0 hub. As expected, the price of this gizmo is over Rs. 1,10,000.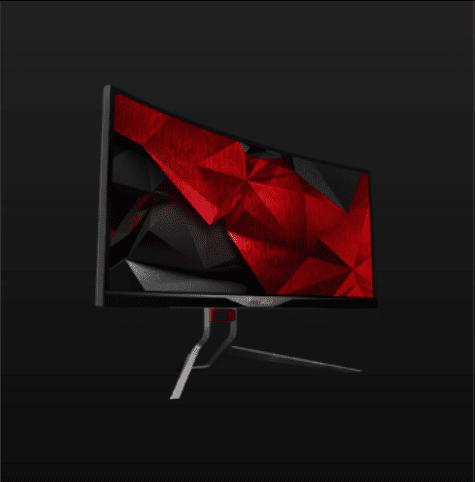 Predator Monitor X34
​
5.
Predator Projector
: The ultimate addition to the hand-picked all in 1 combo experience includes the Z-850 portable gaming projector which is manufactured specially to enhance the gaming experience. It delivers a 24:9 ultra-wide HD image integrated experience with wide-angle adjustments, suitable for large screens. One can grab this gadget in exchange of Rs. 1,29,000.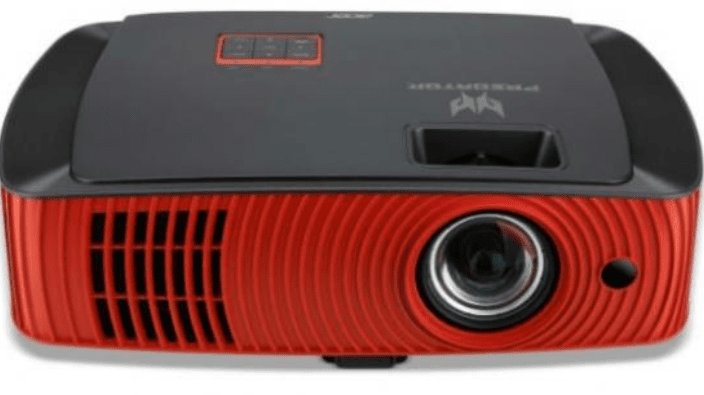 Predator Z850
​
From these luxurious, tools it is clear that the company has targeted dedicated gamers for the first time and is expecting a positive feedback from the audience. However, when talking into consideration the Indian Economy, it can be noted that the series is recommended to only people who are professional gamers or simply speaking, can afford it. These products are available alone or in combination in online retailer websites and also in the Acer India Official website.
Source:
Acer Predator
|
Press release