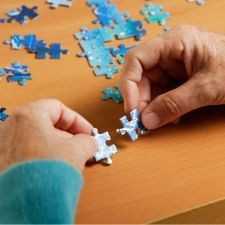 Brainy Puzzles
Puzzle Solvers: Interesting brainy puzzles shared by fellow puzzlers
217 Members
Join this group to post and comment.
A small puzzle..
If today is Wednesday, what is one day before the day, after the day, three days after the
day before yesterday?​
Thursday. Is that correct?
@elisa
Yup,thats right..
but post your explanation also.
The solution is easy. Start with "day before yesterday" , then count "three days after".

We need tougher problems 😉

@crook
That was just a small start.I will post more in this thread.Dont worry !!
if today is Wednesday then one day before the day is Monday,
after the day is Tuesday
The day before the Yesterday is Monday
& three day after the yesterday (Monday) is THURSDAY.....
Great puzzle i like it very much.