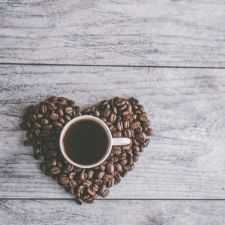 Coffee Room
Discuss anything here - everything that you wish to discuss with fellow engineers.
12773 Members
Join this group to post and comment.
A Security iSSUE i Wanna Know....
Yeah there's no denying with the fact that "Virus Leads & AntiVirus Lags" but but by the time you get a warning from your AntiVirus(after an update) that your PC is attacked by some new kinda virus, it might've damaged your sys files at the max....

And how do ya explain this????

Is there anyway to stop this ????
And i bet there're still people out there tryin to create viruses for Vista,apart from the fact that some has already done it ....
pria the best way to stop virus is by scanning each file before installing into the system.And also update the antivirus everyday(AVG should be updated everyday) and scanning the system often will help us solve the problem.
Yeah priya, ur absolutely right. But being a home, i user can bank on the fact that before a virus can spread out to me, it must have been noticed by the company whose antivirus i use. That is, by the time the virus can reach out to me, the company would have already updated my antivirus database. Now if someday i'm the first guy to receive a nicely coded virus, i would be left with only one choice, probably to reinstall my os. Now to deal with that i would probably back up my important data, as it doesn't seem i have many choices.
Well, fair enough that the AV is a reactive way of securing your machine. But you know what? You can be proactive and do the following actions to ensure that your machine does not get infected -
1. use a better browser (anything but IE)
2. keep your OS up-to-date with patches and updates
3. use a better OS (if you are a techie/geek/lug user ... if not forget this point)
4. use an updated Antivirus
5. use an antispam as well (lot of good free solutions around)
6. put in a good personal firewall (zonealarm, kerio, et al)
7. be very wary of sites which offer free goodies, etc.
8. be wary of USB pen drives, et al
9. sharing write folders on the network is a no-no
10. keep a close tab on the services you run and the programs in your start up (do this by run->msconfig)
11. keep a close tab on the processes running in your task manager (xp a decent no. of procs wud be 24-34 ... anything above that for xp is an alarm. for vista anything above 55)

Follow them and you are mostly good.
Priya,
Solutions are always ready for Ce'ians...so dont panic much about Viruses.Let me tell you i had earlier faced hell loads of troubles,and was hopeless to format,as i am helpless too.😔Then mighty god fall on me and Walla"😁" their falls Mcafee Total security 2008...just got it and all done.Hope you got the answer
BLOG RELOADED
:
www.soumikz.blogspot.com
12. Try to frequently purge your Temp and Temporary Internet files. These are breeding grounds for malware, etc 😉 Try this free software:
CCleaner - Home
The pen drive is probably the most effective way of spreading new viruses around. So FRICKIN annoying!
Hm, even though I posted already, I totally missed the OP's point about the lag time between virus discovery and definition file updates.

Though not a perfect solution, Antivirus software applies heuristics (if enabled) to detect unknown viruses based on the characteristics and structure and previously known viruses. New viruses are usually just variants of existing ones with slight coding differences so this usually works for new detections. Some AV software also employ detection of system file changes, and will warn if there is an unknown program trying to do something to them.