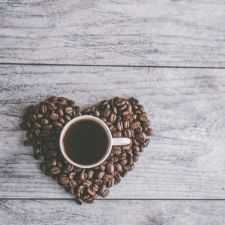 Coffee Room
Discuss anything here - everything that you wish to discuss with fellow engineers.
12838 Members
Join this group to post and comment.
A poor boy loved a rich girl.
One day the boy proposed to her. The girl said, "Listen, your monthly salary is my daily hand expenses. Should I be involved with you? How could you think of that? I will never love you. So, forget me and get engaged with someone else of your level."

But somehow the boy could not forget her so easily.

10 years later...

One day they come face to face in a shopping center. The lady said, "Hey! How are you? I'm married now. Do you know how much is my husband's salary? Rs. 2 lac per month! Can you imagine? And he is also very smart."

The guy's eyes got wet with tear by hearing those words.

After few minutes her husband came. Before the lady could say anything to the guy, her husband started to say by seeing the guy.

"Sir! You here! Meet my wife". Then he said to her wife, "I'm going to assist sir in a project, which is of Rs. 200 crore. And do u know a something? Sir loved a girl but they couldn't be together. That's why he is still unmarried. How much lucky the girl was. Isn't it? Now a days who can love like that way?"

Moral: Life is not so short. So, don't be so proud of yourself and damn others. Situations change with time. Every one should respect other's love.
Yeah Ego maniacs all around this is true. Take this warning/ request seriously
The Tamil Weekly Ananda Vikatan used to have a cover page cartoon. In the early fifties one issue carried a picture of a boy's family visiting a girl's family for a 'girl seeing' ceremony. The girl's mother says,' only Rs.200 salary? My daughter spends that much on soap and shampoo'.
The boy's mother retorts,' we do not want such a dirty girl'.
Of course the conversation is hilarious in Tamil.
The last line:
அவ்வளோ அழுக்கு பொண்ணு எங்களுக்கு வேண்டாம்.
The girl's face should have been worth watching, after the news of that 200 crore-worth project was announced.
We need a girl to comment here
zaveri
What is your take girls?😛
People were created to be loved and things were created to be used.. the reason the world is in chaos is because Things were being loved and people were being used.....😉
Rightly said
Beginner
many find the second thing happening all around us and a very few times we see the first one taking place