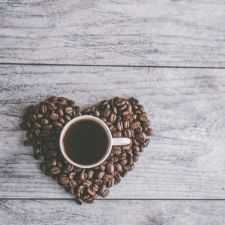 Coffee Room
Discuss anything here - everything that you wish to discuss with fellow engineers.
12829 Members
Join this group to post and comment.
A Brief History Of Time
I was wondering if anyone here ever took pains to read 'A Brief History Of Time' by Stephen Hawking.

The book is simply Amazing!😁

I recommend it to everyone who has ever wondered about this simple question - "How big is our universe?".

Go, just read it! You'll feel better after reading it.

-The Big K-
HERE I'M!!!
i've read it, biggie!
awesome book!
"brief history of time" by hawking + "cosmos" by carl sagan both read completely puts into TOP GEAR LOVE:dance: WITH A&A[ie.astronomy and astrophysics].
Me too !!!
But, frankly, it took at least 6-7 readings of the entire book to half understand what he is telling in the book.
But as said, it never ceases to interest you even after so many readings.
me three 😁 😁 😁

very good book, a complex subject explained using a very simple language. Stephan Hawking rocks!!
the book loses its simplicity after 3-4 chapters though...
lots of mind boggling physics and mathematics involved...
loved it !!

also read : how to build a time machine - by Paul Davies.... Its really awesome !! believe me..
hi dude ,
but the problem is that u havent posted the link and unfortunately and i dont have the book
yeah splendid book, a masterpiece, i loved all of it.
The movie was also good, great visuals as well as explanations by Hawking.
If you like cosmology, also read anything by Michio Kaku, brilliant!
Ah the good old memories! Yes. I've read every single word of the book more than once... It's been sometime though.

There used to be a site that had the complete book in it... I still have the downloaded pages from that site. However, when I tried to visit the link again I found that it has been blocked due to copyright infringement. So birjoossh
I'm afraid you'll have to buy the book and you should... it's worth.
Yup sir, read it few yrs ago..Fascinated so much that yearned to get into astrophysics..but was 2 late and landed up engnn...😔
There's another simplified version of the book - "The Theory of Everything: The Origin and Fate of the Universe" written by the same author... its a great read for the ones who aren't well versed with physics 😀