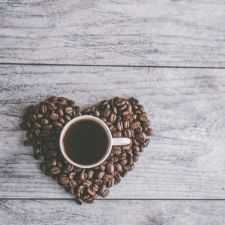 Coffee Room
Discuss anything here - everything that you wish to discuss with fellow engineers.
12890 Members
Join this group to post and comment.
1ms Auto Pan-Tilt Technology Tracks HighSpeed Ping Pong Balls Accurately [Video]
Ishikawa Oku Lab from Tokyo University [famous for the
Janken Rock-Paper-Scissors Robot
] has developed a new technology called '1ms Auto Pan-Tilt' that is capable of tracking an object with utmost accuracy. During any major game played, its video feed is broadcasted to television viewers, in which case the camera operator has to constantly track some particular player or a ball. But, the current techniques used to do this involve either moving the camera's gaze slowly with wide angle of view, or controlling the gaze not accurately but based on a prediction and adopting some parts which are shot well by chance. Both the techniques are inaccurate. Bringing a solution to this problem, the Ishikawa Lab researchers have come up with the "1ms Auto Pan-Tilt" technology.
It controls the camera's pan-tilt angles to keep an object, like a high speed ping-pong ball on the table, always at the center of field. They put a Saccade Mirror optical gaze controller and a 1000-fps high-speed vision together to achieve this. The Saccade Mirror rotates two-axis small galvanometer mirrors to control a camera's gazing direction. The best part is that this system accesses a Full HD image quality, so that it can be put to actual broadcasting service use.
Apart from sports, this technology can find applications in recording detail dynamics of a flying bird, an insect, a car, an aircraft et al. Have a look a video from the team -
Via:
Ishikawa Lab