CrazyEngineers V4: Early Access
We are developing the next version of CrazyEngineers. If you wish to receive latest updates and early access, click the link below.
Home

>

Apps

>
How to start a blog (In 4-Steps & 12 Minutes) - 2019 Edition
Learn the beautiful art and science of blogging. We'll learn how to start a blog the right way, in easy steps. No technical knowledge is required, and we cover every step in detail.
Why start a blog, anyway?
Starting a blog is easy. But it wasn't 15 years ago when I was starting out. The Internet was a very different place. Facebook probably was in Zuckerberg's brain and "Orkut" dominated the social networking scene.
... and only "cool" people had their own blogs and I learned to create a blog because I wanted to be one among them.
Fast forward to today, after having fun very successful personal and professional blogs, I've learned a lot.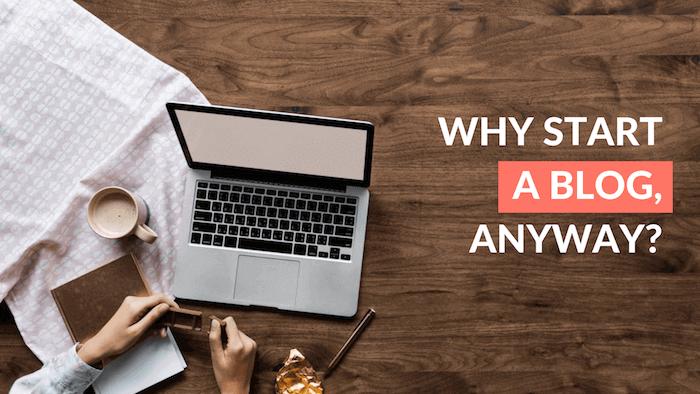 Your reasons to start a blog could be anything - as simple as "I wish to become better at writing" to "I wish to inform people about my product, business or service" or just as bold as "I wish to make money from my blog". Your first is to understand how to start a blog and run it successfully. 
Do not repeat my mistakes. Learn from them!
In the last 15 years, I've done lots of mistakes. I had my blog deleted accidentally. I even had my blog hacked and had to spend several nights to recover it. I've seen traffic go down (and up) because of Google Search Algorithm updates.
This tutorial covers you for all the newbie blogger mistakes so that you have a fantastic start. 
Starting a blog in 4 Easy Steps | 12 Awesome Minutes
The most essential part of starting a blog is knowing what steps are we performing, and importance of each. 
Overview:
The overall blog creation process comprises of following steps -
Choosing the right platform to run the blog
Choosing the right web hosting package
Choosing the domain name for our blog
Creating a blog and taking it to live
I'll guide you through each step. Get yourself a cup of coffee and let's get started. 
Step #1: Which blogging platform is the best?
A blogging platform is a 'software' that lets you manage your blog. Thankfully, the Internet offers us a wide choice of blogging platforms and they are very competitive. 
As new bloggers, we want a platform that is easy to understand and use, but at the same time, is powerful enough for advanced blogging. 
Let's look at our choices -
Blogging Platform

Advantages

Disadvantages

Blogger (BlogSpot)

Free
Backed by Google
Easy to use

Declining in popularity
Limited customisation
Limited themes, plugins

Tumblr

Free
Easy to use

Declining in popularity
Suitable for mini-content
Limited customisation

WordPress.com

Very powerful
Hosted solution
Free

Limited choice of themes
Limited customisation
No plugin uploads allowed

WordPress.org

Very powerful
Free
Unlimited customization
Unlimited functionality
Easy to extend

Self-hosted
You are in-charge


Important Choice: WordPress.com Vs. WordPress.org
As you'd probably guessed from the table above, I'm inclined towards WordPress; but I'm not the only one. In fact WordPress powers ~30% of all the websites on the Internet! 
Unbelievable, isn't it? There are several reasons for it. WordPress has emerged as the undisputed king of the open source CMS (Content Management System). Here's a short overview of why we're going to pick WordPress over other content management systems -
WordPress - Because it's awesome!
WordPress is open source software
It can be easily installed and configured
Large ecosystem exists around WordPress
Huge choice of free and paid themes go customise blog's look and feel
Huge choice of free and paid plugins to add custom functionality to your blog
Great publishing tool for the blog and other types of websites
No, you don't have to download or install anything. As we'll see, starting a blog is just a matter of few clicks and we're going to do that in the next step. 
Step #2: Choice of Web Hosting Partner
We need a 'web host' where we'll 'host' our WordPress powered website. Yet again, the choice of the proper web hosting provider is very crucial. 
When I was starting out, I picked up a very popular, big-name web hosting service provider that offered "free bandwidth", "unlimited storage" and I signed-up without really understanding what they were offering. 
It was a big mistake!
I'll say, the choice of web hosting service provider is the most crucial step in starting our blog. Our aim is to pick up a web host that -
Is reliable and operational for a long period of time
Offers fast, secure and reliable servers
Has proven, tried and tested technical and sales support
Is available for help 24x7, if the things go wrong
Does not have hidden pricing in their plans
I'd say those are the characteristics that you should look for in any web host. From our experience, we highly recommend following two web hosts -
| Feature | A2 Hosting | BlueHost |
| --- | --- | --- |
| Fast SSD | Yes | No |
| Free Domain Name | Yes | Yes |
| Free SSL | Yes | Yes |
| WordPress Install | Yes | Yes |
| Custom Server Location | Yes | No |
| Easy Upgrade | Yes | Yes |
| Money Back Guarantee | 30 days | 30 days |
| Training Videos | Yes | Yes |
Both A2 Hosting and Bluehost are good web hosting services and you'll be good if you choose either of them. If you are undecided, go with A2 Hosting, because they are the ones that offer faster SSD servers. 
Choice #1: Create a WordPress blog with A2 Hosting (Recommended)
Choice #2: Create a WordPress blog with Bluehost


Step #3: Choice of Domain Name
I've always recommended not rushing in to choose the domain name. A domain name is the main identity of your blog. It's therefore important to pick up the right domain name for your blog.
A domain name is a unique address of your blog on the Internet. For example, the domain name of this site is 'crazyengineers.com'. I've following tips for you to select a domain name for your blog -
It should be memorable. No one remembers complicated domains.
It should have a simple spelling and easy to type. 
Do not substitute "to" with "2", or spell "krazy" for "crazy". 
Make sure that the ".com" version is available. 
Avoid using "-" or numbers, unless absolutely necessary.
Avoid names matching with popular brands.
At CrazyEngineers, we've taken down websites that used various versions of name "CrazyEngineers" to create their websites; because "CrazyEngineers" is our own, registered trademark. No one can use it without our permission. 
Both A2Hosting and BlueHost and most other popular web hosting service providers will let you choose the domain name later. They'll provide you with a sub-domain or a temporary domain name to host your website. 
You can easily pick up your blog's domain name later; after you've decided what your blog is about. 
When you are not sure about the domain name...
A general rule of thumb, if you are not sure of the domain name for your blog, is to go with your own name. I know, it doesn't sound right - but with your own name as a brand, you could do almost anything. 
You could sell products, be an expert on something, build your online resume/profile/portfolio, create a travel, technology, news blog. The possibilities are endless!
Go check if your desired domain name is available. 
Step #4: Take your blog live, like a boss!
If you want detailed steps with screenshots, I recommend looking at the respective guides. 


#WordPress
#Hosting
#Blogging
Replies, Feedback and Questions
By creating blog... What are all the things we can do with it... Iam new  to this world... Can u help me by explaining
can i create different blogs like online resume, create a travel, technology, news blog in a single domain name
@Dharshini - Lot of interesting things. We are thinking of creating a simple course that will help people create blogs of their choice. Would you be interested? 
@Amit - Yes, you can. These are called "Categories" and we can create a blog with different categories.