How to get Base URL in Laravel - Tutorial
INTRODUCTION
This short tutorial talks about quick way to access site's base url quickly so that you can refer to it anywhere
ABOUT THE AUTHOR
Kaustubh has been coding with Laravel for a few years now and aims to help newbie Laravel programmers get started with Laravel framework.
Kaustubh Katdare
CEO @ CrazyEngineers, TEDx Speaker, Guitarist
Let's explore quick ways to get the site's base URL in Laravel. I had someone ask me how to do it in Laravel, because other frameworks like Codeigniter offer a quick helper function to do it:  base_url(); 
Thankfully, Laravel makes it super easy to get base URL as well as build URLs from base. In order to get the base URL in Laravel, use the URL facade:
URL::to('/');
This will output the link to base: aka say http://site.dev/
Thankfully, there is a simple helper function that does the job if you do not wish to use URL facade -
url('/');
That simple function will output the base URL of your site. However, if that's not enough, you could simply refer to your request and ask for the base URL as follows
request()->getSchemeAndHttpHost();
This will output the base URL of the site. You could then append your own routes to it.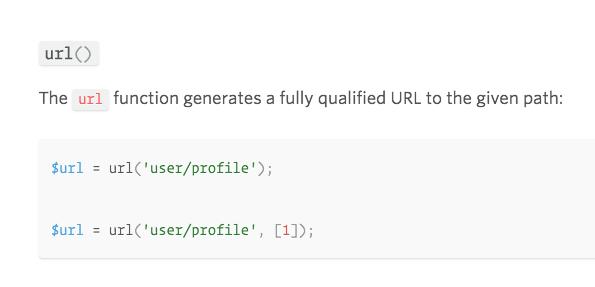 More about the url() helper can be found in the Laravel documentation. The function allows you to generate fully qualified URL to the given path. This means if you wish to refer to /edit/profile/ you could simply write: 
url('edit/profile/'); // Outputs https://site.dev/edit/profile/
You could also make use of url()->current(), url()->full() and url()->previous(); as your application needs. 
If you have any questions, ask them below. Do not forget to share this small tutorial on social media.
Replies, Feedback and Questions