Home

>

Apps

>

Groups

>
Zero MMX - The Battery Powered Motorcycles For US Special Forces
Question asked by Satya Swaroop Dash in #Coffee Room on Jun 14, 2013
With everything going green in recent times, the U.S. Special Operation Forces has also decided to contribute to a greener future while still maintaining tactical features with Zero MMX, the first fully electric bike custom built for the armed forces. The electric nature of the motorcycle makes it a perfect tactical vehicle for the army because the electric motors are barely audible and they do not generate minimal heat signature while they are on the move. The power comes from hot swappable single pack 2.8 kWh batteries or double pack 5.7 kWh Li-ion batteries. The batteries can be quick charged with CHAdeMO connector within an hour. Override and reserve power features have also been given to the Zero MMX to improve range. The electric motor is capable of putting down up to 68 pound-feet of torque which helps the bike to reach speeds 85 mph. For fast escape, the Zero MMX has been given keyless ignition and specialised dashboard.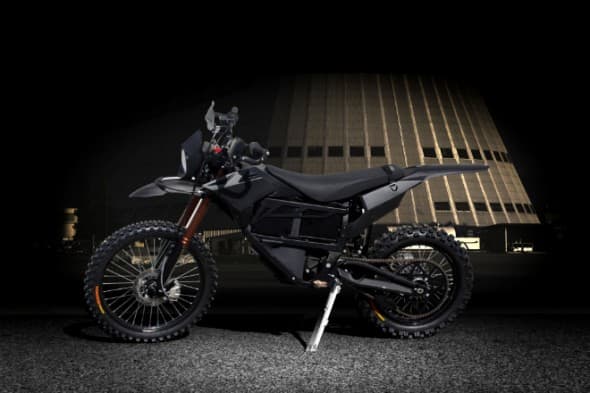 ​
To make sure that the riders can also tread of small creeks and cross shallow rivers with ease the company has made sure that the bike works in up to 3.2 feet of water. According to Zero, the manufacturers of the bike have claimed that even during intense ride sessions the dual battery pack lasts for up to two hours. The vehicles are now undergoing full operational testing with the U.S. Special Operation Forces.
Source:
New Launches
Posted in:
#Coffee Room
I wish to see this kind of vehicles in India too.