Home

>

Apps

>

Groups

>
Xiaomi Mi Drone Packs The Goodness Of DJI Phantom, Costs Cheaper Than The Parrot AR Drone
Question asked by Jash Mota in #Coffee Room on May 26, 2016
After many rumours and leaks, Xiaomi has finally wooed the drone lovers, with an unexpected entry into the arena of quadcopters and drones, at its official launch conference. In a teaser launched a few days prior to this event, Xiaomi deliberately gave hints to spike up the attention and anticipation amongst people. This launch is surely an eyebrow raiser, as the Chinese company Xiaomi attempts to win over the drone market, where DJI, also a Chinese company, currently holds the baton.

​
As evident in the teaser, the drone, named as Mi Drone consists of a complete white body-from processor unit to props, with hints of gold lining at different places, which has striking similarity to the design of the DJI Phantom. The drone has a 'X' shaped body, 3-axis gimbals for stabilisation which is claimed to stabilise up to 2000 vibrations per second, detachable propeller shields and weighs140 grams. The Mi Drone features a eye-ball like camera, which sits at the bottom, to provide live video stream. The drone also has a battery indicator, a lock button, and two LEDs at the bottom of two adjacent props to mark it's orientation.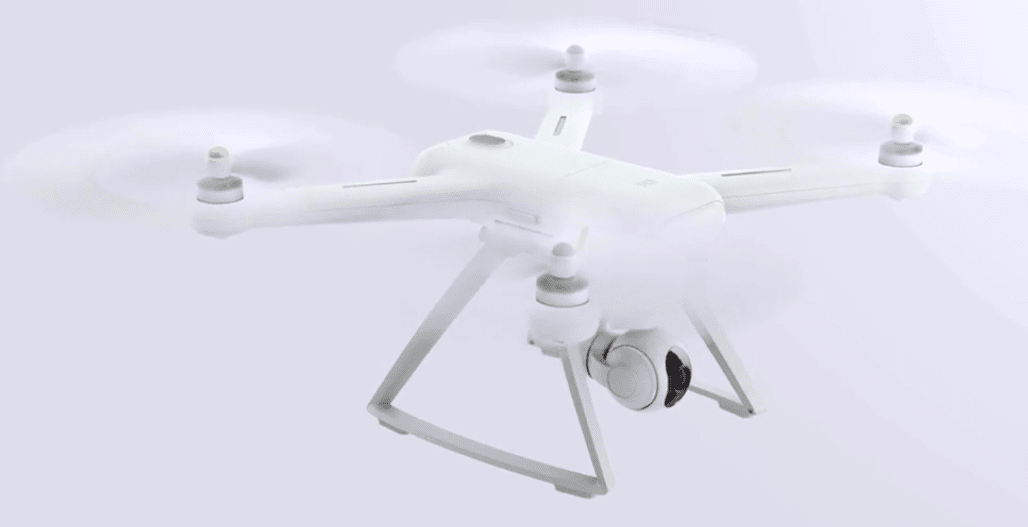 ​
Mi Drone possesses a 5100 mAh battery, which offers a flight time of around 27 minutes, and can be replaced. For the positioning purpose, it has GPS as well as GLONASS(GLObal NAvigation Satellite System) which ensures better real time tracking of the drone. Also, the drone smartly detects low battery and flies back home. Xiaomi also included the 'Auto Pilot mode' for landings and take-offs, just like DJI, and also has way-point flying option which is great to capture the flyer itself. With a 2 km control radius, it offers a great range of flight and return back when out of range.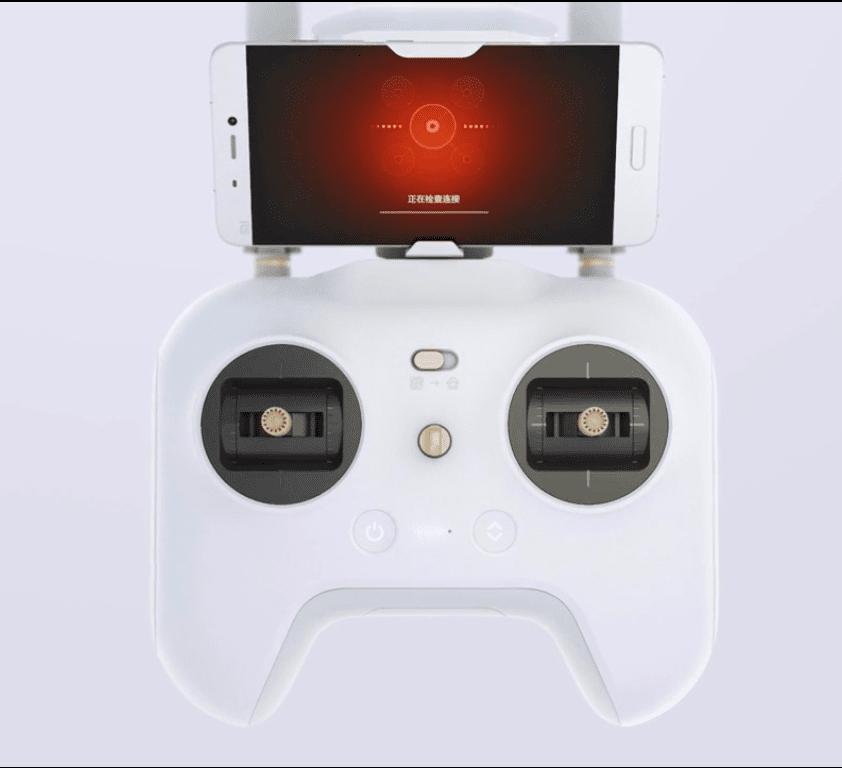 ​
The drone would be available in two variants with differing cameras- 1080p and 4K. The 1080p is 16 MP Sony camera, with the 4K being a 12 MP with resolution of 3840x2160 pixels. The company will start crowdfunding for these products starting today, on its Mi Home App. The most astonishing part is its pricing. The 1080p version costs CNY 2,499(Rs 25,527), while the Mi Drone 4K comes with a price tag of CNY 2,999(Rs 30,816). Launching these cool drones at such an attractive price is surely going to win over the consumers. Meanwhile its going to be a hard punch on the face of premium drone manufacturers like DJI. It is crystal clear that the innovative and affordable phone making company has announced a war in the drone sector..
​
Source:
Xiaomi
Posted in:
#Coffee Room
It's officially illegal to fly anything, anywhere in India. DGCA has banned all the UAV's until they regulate which isn't going so well. They did release the draft of the regulation and it sucks. One of the point in that draft also mention that the flight needs to be in line of sight. You cannot equip your UAV's with cameras and fly.
Yep, it definitely sucks; but I can really think of idiots flying these near airports which could be a big threat. But then one can talk about flying kites!
I think the decision to ban UAVs completely is not a good idea. DGCA promised a draft by October 2015. Have they forgot to flip their calendars! UAVs may pose threat at certain locations. But then anything may get dangerous after an extent. Threat is the devil's mind, not the device. This decision doesn't make sense...