Home

>

Apps

>

Groups

>
Windows Phone 8.1's Cortana App Screenshot Spotted
Question asked by Aditya Deshmukh in #Gadgets on Mar 3, 2014
Microsoft's Windows phone 8.1 update is becoming the most awaited update for windows phone users and developers. Some features of Windows Phone 8.1 were revealed when
WP8.1 emulator was demoed
. The feature missing in the previous demo was Cortana, a digital voice assistant brought by Microsoft to compete the present digital voice assistants such as Apple's Siri and Android's Google Now. Screenshot of this voice assistant application is spotted on 'The Verge' and it is replacing the Bing search service on Windows Phone.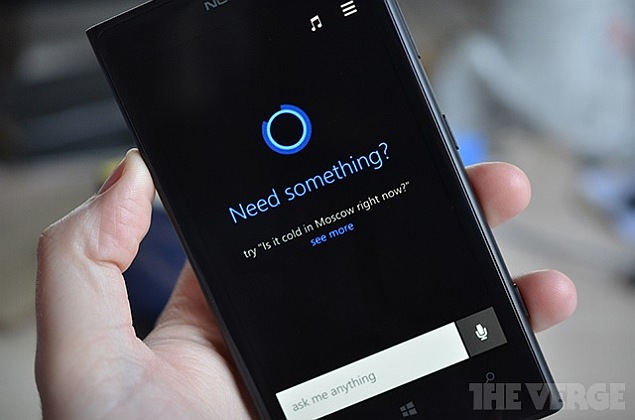 ​
Cortana is a digital voice assistant named after Halo game series. On display, Cortana will take a form of animating circles instead of a female character. This shows that cortana is going to be similar to Apple's Siri. Another feature of Cortana which matches it with Siri is that you can set your nickname i.e. it will set a name which voice-assistant will use to address you and it can be accessed in the setting menu of Cortana. Due to Artificial Intelligence, Cortana can learn about the user through his/her usage of phone and search queries he/she does on the phone. A rather important and interesting feature of this digital voice assistant is that it stores all the information and data in a Notebook. Notebook helps this assistant to access information like location, reminders, behavior of user, personal and contact information. Remember that cortana will store information and data after device administrator's confirmation for storing.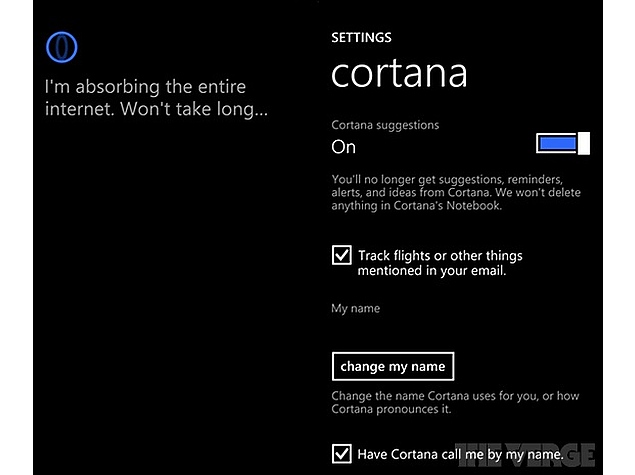 ​
When it comes to the reminders, Cortana has a nice phrase recognition ability. Cortana can read the messages and email on the device and can set reminders or calendar events accordingly. For example if a message contain "Tomorrow is Adam's birthday", Cortana will ask you whether to set a reminder or calendar event for birthday. Cortana will also generate notifications for reminders, calendar events and status of flights too, just like Google Now. This digital voice assistant will run on data services like Bing search, foursquare and some others to get similar contextual powers of Google Now.
Microsoft is using the name Cortana during their testing phase and it is not clear that Microsoft will use the same name in the final build. They will release the Windows Phone 8.1 update in upcoming developer build conference and will provide developer preview of Windows Phone 8.1 on the same day.
Source:
The Verge
Posted in:
#Gadgets