Home

>

Apps

>

Groups

>
Windows 8.1 Download Now Available - Microsoft Lists Features At Launch
Question asked by Ankita Katdare in #Gadgets on Oct 17, 2013
Microsoft has made official the release of Windows 8.1 Update. Now, everyone owning a Windows 8 device can download Windows 8.1 for its new features that aim at addressing the issues raised with the original Windows 8. So, before you go ahead and start updating your tablet or laptop, we want you to take a look at the Windows 8.1 features. Windows 8 was introduced amidst a lot of expectations as an operating system built to bridge the gap between touchscreen devices (tablets and smartphones) and the non-touch gadgets we have had for years (laptops and desktop). The most striking feature was the Metro UI - a tiled interface that could be tapped or swiped to view, open and manage applications. But, it didn't strike a chord with the masses.

So, as we see the Windows 8.1 update specifications one by one, we see the Revival of the Start button - tapping once on this brings up the tiled interface and a long press opens up system controls.
There's the goold old option of Desktop Mode that lets people get rid of tiled interface completely. There are a bunch of iconic Keyboard shortcuts, which plan to remove the need to toggle between different on-screen keyboards when typing numbers and letters. There's arrival of Gesture control - where users can swipe through some apps without touching the screen. Lastly, one of the interesting things that you can do to the UI is size the tiles. Therefore, the blocks on the touchscreen interface can be in one of four sizes that you choose. This way you are also facilitated in your multi-tasking, you can now have up to four apps side by side with flexible windows sizing for each app on the screen.​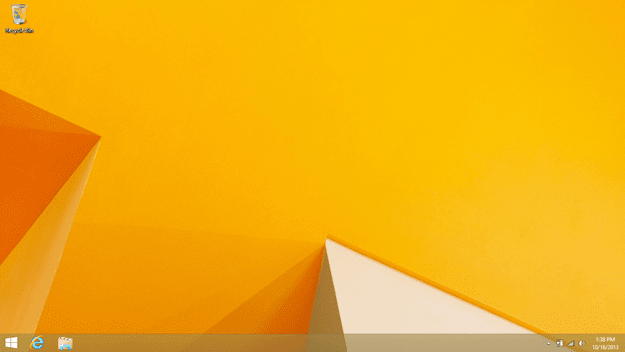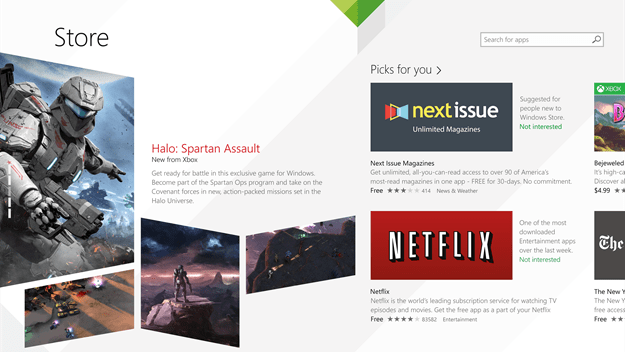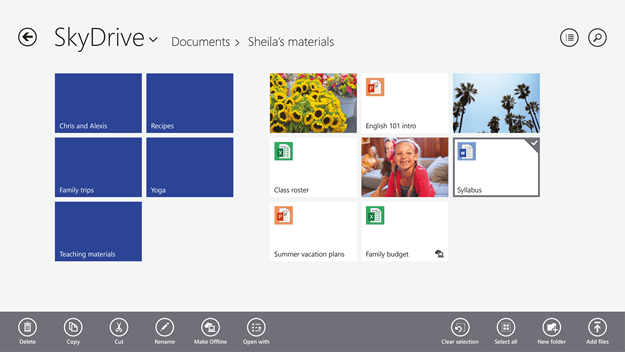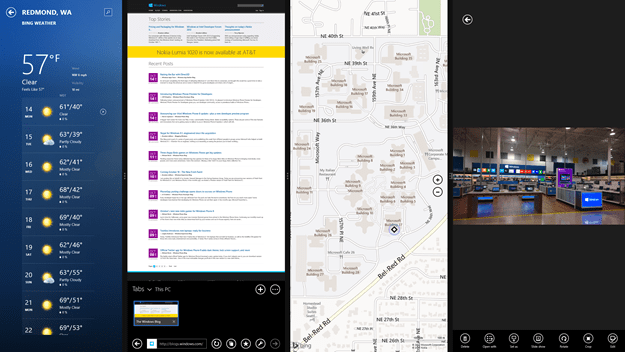 ​
Another addition with the Windows 8.1 update is Bing Smart Search. According to the folks over at Microsoft it is the easiest way to find what you are looking for and to get things done. Built for touch, swipe or type from the Start screen and Smart Search will find what you need. Coming to SkyDrive - Windows 8.1 has got a deep and improved cloud integration with it. For all those looking for the latest app for Windows 8.1 on the Windows Store, there has been a redesign. With the "New & Rising" section, the hottest and newest apps will bubble up on your screens as you open the Windows Store. There's a new updated app for all your favorites including - Adobe Photoshop Express, Box, Evernote, Facebook, Hulu Plus, Netflix etc.
That's all we know about the Windows 8.1 features. If you are already a Windows 8 user, you can now head over to download the free update to Windows 8.1 online through the Windows Store. Starting tomorrow October 18th, Windows 8.1 will be available on new devices and as packaged DVD product at retail locations around the world. You can also
click here to learn about the wide variety of new Windows devices
available now and coming throughout the holiday season to find the one that best fits their needs, and their budget.
Here's a little help on how you can update to Windows 8.1 depending on the version of Windows you're currently running -
1. If you're already running Windows 8, you can update to Windows 8.1 in the Windows Store for free. Here's a link that will be of help.
2. If you're running Windows 7, you can buy and download Windows 8.1 using
Windows 8.1 Upgrade Assistant
. In Upgrade Assistant, you'll have the option to install Windows 8.1 now, later, or using media with an ISO file or a USB flash drive.
3. If you're running Windows Vista or Windows XP, you'll need to perform a clean installation with a DVD. Make sure to review
system requirements
before buying a DVD.
We are eager to know what you think about the Windows 8.1 update, so share your thoughts in comments below.
Posted in:
#Gadgets